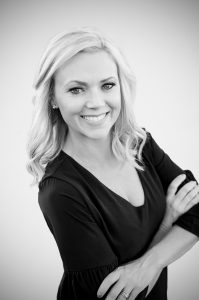 Pele brings 15 years of experience working at the intersection of law and policy to her new role as Senior Vice President of Strategies 360 in Arizona.
Phoenix, AZ – Pele Peacock Fischer has joined leading public policy and communications firm Strategies 360 as Senior Vice President, running the firm's Arizona practice. Over the past decade, Pele has been intimately involved in some of the most complex and impactful policies in Arizona. Her extensive work in government relations has earned her wide recognition as an Arizona policy expert and a highly successful lobbyist with unwavering ethics.
"Pele is an ideal leader for our Arizona practice," said Ron Dotzauer, Founder and CEO of Strategies 360. "She has been at the forefront of major policy wins in the state. Our clients can now access her insights paired with our winning team and full-service model – a powerful combination to move policy priorities forward."
Prior to joining S360, Pele was the principal and founder for the government affairs and legal consulting firm, Peacock Legal, PLC. Her work there included advancements in telemedicine, health information exchange reforms, Medicaid restoration and expansion, the Arizona Opioid Act, restoration of KidsCare, the Smart and Safe Arizona Act. She is also involved in the efforts to defend independent elections, among other important state policies and initiatives.
She has previously served as Vice President of Policy and Political Affairs for the Arizona Medical Association where she directed strategies in legal, political, and regulatory development and advocacy. Pele has also served as a Senior Policy Advisor and Staff Attorney for the Arizona House of Representatives, and she began her legal career as a Law Clerk in the U.S. Senate.
"I am thrilled to be joining Strategies 360 and this team of advocates, community builders, and change makers who have executed impactful policies across the Country," said Pele. "I look forward to collaborating with everyone at S360, leveraging the platform of services to deliver exceptional results for our clients. Our combined skill sets, and expertise will be impactful."
Pele and the S360 team have worked together on past major policy issues that have led to collaborative, statewide wins. She brings deep expertise in health care and public health, as well as human services, construction, and real estate, and voting rights.
"Pele's expert navigation of Arizona's legislature and policy is a huge benefit for clients," said Eric Chalmers, Vice President at S360 Arizona. "S360's Arizona team and clients can expect top tier professional and advocacy services from Pele and our team."
You can learn more about Pele here.