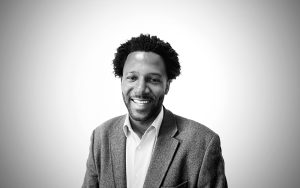 Theo Ellington brings a successful track record of community building for affordable housing and mixed-use developments, homeless services, and social impact to his role as S360's Vice President of Public Affairs and Community Relations. 
San Francisco, CA – Strategies 360's Northern California practice welcomes Theo Ellington to the firm as Vice President of Public Affairs and Community Relations. In this role, Ellington will lead community development activities on behalf of clients across the region. With experience in public, private, and non-profit organizations, Theo understands how to bridge multiple interests to create win-win solutions for communities.
"Theo's dedication to connecting people and policy to find common ground solutions to complex issues has helped create successful outcomes time and again," said Timothy Burr Jr. Senior Vice President of S360 Northern California. "Our clients will benefit from his deep understanding of community relations to successfully implement their large-scale projects."
Prior to S360, Ellington led The Salvation Army of San Francisco's efforts to double its impact on homeless services and redevelop its real estate portfolio as the Director of Homeless Initiatives & Community Development. Before that, Ellington served as the first Director of Public Affairs for the Golden State Warriors where he spearheaded the community organizing efforts and political strategy for the privately financed $1.2 billion-dollar Chase Center and mixed-use development for the Warriors move to San Francisco.
In public service, Ellington was appointed to several commission positions by three successive San Francisco Mayors – Gavin Newsom, Edwin Lee and London Breed. Most notably, he served as Commissioner for San Francisco's Office of Community Investment & Infrastructure, where he led the creation of over 1,000 affordable housing units and worked to reinstate over $50m in community investments for housing, jobs, arts, local infrastructure, and long-standing development initiatives.
"Theo is driven to make an impact in his community with every project he takes on," said Ron Dotzauer, Founder and CEO of Strategies 360. "We are very fortunate that he has joined the S360 team to bring that passion to our client's most important challenges." 
Ellington got his start in organizing as a Field Director for multiple local campaigns, a community organizer to end Stop-and-Frisk practices, and as a founder of the Black Young Democrats of SF, now named Black Citizen. He holds a bachelor's degree from Notre Dame de Namur University in Political Science and a Master's of Urban Affairs from the University of San Francisco.
Connect with Theo Ellington here.