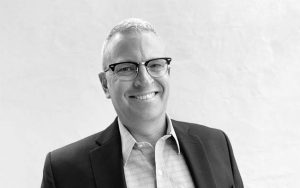 Mr. Evans brings over two decades of experience in California government, politics and journalism to Strategies 360's Sacramento practice.
Sacramento, CA – Strategies 360 welcomes Jim Evans as Vice President of Communications and Government Affairs in the firm's Sacramento office.
Over the course of his nearly 25-year career in California government, politics and journalism, Mr. Evans has earned a reputation as a skilled political and media professional who works collaboratively with politicians and policy makers on the most profound policy challenges facing the state in water, education, transportation, the environment, gambling and more.
"Jim's professionalism, collaboration and calm leadership are such assets for our clients," said Ron Dotzauer, Founder and CEO of Strategies 360. "He can see the big picture and guide our teams to deliver comprehensive solutions that can get our client's the 'win' they are looking for."
Evans has held senior positions in the executive and legislative branches of California government. He was Chairperson of the California Gambling Control Commission for half a decade, earning plaudits for an even-handed approach to the commission's work that prompted Global Gaming Business News to note that "Evans in his five years on the commission restored much of the credibility" to the regulatory process.
Immediately preceding his work on the commission, Evans served as Chief Deputy Press Secretary for Edmund G. Brown Jr., where he helped oversee the media operations of California executive branch agencies and departments. He also served as Communications Director and Senior Political Aide for former Senate pro Tempore Darrell Steinberg, Chief of Staff for Senator Melissa Hurtado and as a top aide for former Senators Joe Dunn and Mark DeSaulnier.
"In California, Jim has had such a stable hand in the state's policy and political world," said Andrea Deveau, Executive Vice President for Strategies 360. "He understands how to navigate California's government practices and will be an excellent guide for our clients' most ambitious policy goals."
Before serving in state government, Mr. Evans was a reporter. He covered public affairs for the Sacramento News & Review, the California Journal and the Sacramento Bee. Evans was also a financial reporter for Upside Magazine and the Industry Standard, where he covered technology startups, venture capital and investment banking in Silicon Valley and Los Angeles.
You can get in touch with Jim here.