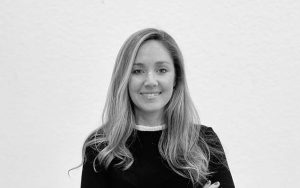 Katherine Field has built long-lasting and trusted relationships across the country, inspiring national attention and action for local issues and solutions. 
San Diego, CA – Katherine Field brings fifteen years of expertise in government, public policy, communications and nonprofit leadership to her new role as the new Vice President of Strategies 360's San Diego office. Here she is expanding the practice and supporting a growing roster of clients looking to amplify their work or leverage new opportunities, including securing state and federal resources.
"Katherine has the ability to effectively articulate community needs and rally the solutions necessary to make impactful change," said Ron Dotzauer, Founder and CEO of Strategies 360. "Our clients will benefit from her insights and initiatives that connect people and ideas across the country."
Before working with Strategies 360, Katherine served as Senior Director of External Relations at Monarch School, the largest and most comprehensive K-12 program of its kind for homeless students in the country. In her role, she led the organization's external strategic initiatives, including brand positioning, communications, marketing, media relations, and fundraising programs.
"Katherine's experiences have put her at the forefront of nearly every major issue in San Diego from cross-border infrastructure to housing," said Sid Voorakkara, Senior Vice President of S360's San Diego practice. "Her knowledge of these issues, deep network of partners, and ability to frame issues for multiple audiences will benefit our clients no matter their goals."
Before her time at Monarch School, Katherine spent nearly a decade working for U.S. Senator Dianne Feinstein on federal, state, and local policy. As the Senator's District Director, she prioritized district outreach and communications efforts, advocated for legislative priorities, provided policy analysis, and established relationships with constituents, government agencies, and regional stakeholders.
Katherine graduated from San Diego State University with a B.A. in political science. She was named 40 under 40 by San Diego Metro Magazine and is a LEAD San Diego Impact graduate.
You can reach Kathrine here.