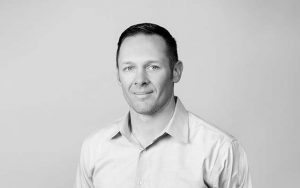 Jones has over two decades of government and policy expertise at the local, state and federal levels, including serving three members of Congress.
Boise, ID – Travis Jones has joined Strategies 360 as the Vice President of Government Relations in the Idaho office. With over two decades of political strategy expertise, blended with a deep understanding of major regional industries, Jones will guide policy conversations on behalf of S360 clients and develop solutions that support the Pacific Northwest's booming and diverse economy.
"Travis has a fantastic understanding of how to bridge business and policy at all levels of government," said Ron Dotzauer, Founder and CEO of Strategies 360. "With his work across the country, clients can expect a partner who knows how to promote their interests in different political and economic atmospheres."
Jones has advised three members of Congress with successful legislative efforts ranging from renewable energy, public land management, two Farm Bills, various water and environmental regulations, appropriations, and surface and maritime transportation policy.
Most recently, Travis led U.S. state and local policy engagement for NIKE, a Fortune 100 company based in Beaverton, Oregon. His role and responsibilities included legislative advocacy, political campaign strategy, ethics and compliance reporting, trade policy, cybersecurity and consumer privacy, corporate taxation, and other key issues across all 50 state legislatures and relevant local jurisdictions.
"We are thrilled to have Travis join our team in Idaho," said Casey Bender, Senior Vice President of S360's Idaho practice. "His experience at all levels of government, in the nonprofit sector, and the corporate world coupled with his passion for Idaho and the issues that make our state unique will benefit our current and future clients greatly."
Originally from a farm and ranch in rural northeastern Oregon, Travis served for nine years as CEO of a statewide association – the Idaho Grain Producers Association – representing Idaho's second largest agricultural commodity. In this role, he drove marketing, communications, policy development, advocacy, and regulatory engagement on issues from air quality to commodity price support programs.
Jones holds a B.S. in Agricultural Business and an M.S. in Agricultural Economics, both from the University of Idaho.
Get in touch with Travis Jones here.