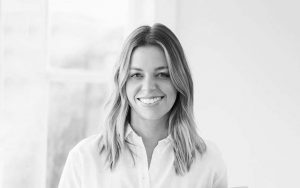 For over a decade, Caitlin O'Neill has led successful public affairs strategies for the world's best-known new technologies and marketplaces.
San Francisco, CA – Caitlin O'Neill has joined Strategies 360's California practice as Vice President of Northern California, based out of San Francisco. Nationally recognized for her public affairs strategies for emerging industries, Caitlin brings her expertise pioneering new markets under intense regulatory and public scrutiny to S360 clients.
"Caitlin is a powerhouse in public affairs, leading the charge to build some of our nation's newest industries," said Ron Dotzauer, Founder and CEO of Strategies 360. "Her strategic insights, big picture thinking, and collaborative project management will continue to be signature strengths that provide clients with big wins in California and across the firm footprint."
Most recently, Caitlin served as Senior Director of Government Affairs at Eaze, the country's largest legal cannabis marketplace. Here she led policy strategy for expansion in over a dozen states. As California grappled to regulate cannabis for the first time, Caitlin led successful campaigns to ensure the state embraced safe access via on-demand delivery, defeated attempts to ban cannabis advertising, overcame local delivery bans, and ensured cannabis delivery was declared an essential service during COVID.
"Caitlin has built policy models for some of the country's biggest game changing industries," said Timothy Burr, Jr, Senior Vice President of S360's Northern California practice. "Her work sets the bar for how we can innovate policy to open new markets and expand the impact of our Bay Area clients." 
Caitlin also led public policy at Sonder where she developed a ground-up state and local legislative approach for new regulation in dozens of markets across the U.S., Canada, and Europe, priming the short-term rental hospitality company to go public. As one of Uber's first policy hires prior to any ridesharing legislation under state or local law, Caitlin led the passage of model bills in some of the country's most resistant jurisdictions including California, Oregon, Washington, Utah, New Mexico, Alaska, and Hawaii – a campaign Bloomberg called "the most successful lobbying force in the country."
"California continues to inspire entrepreneurial companies and sets the standards for nationwide public policy, which is why we are so lucky to have Caitlin on board with S360," said Andrea Deveau, Executive Vice President of Strategies 360. "Caitlin is in a position to drive major policy conversations for our clients that can impact the very nature of how we do business into the future."
Caitlin cut her teeth at the ACLU of California, representing the organization's largest affiliate in support of criminal justice and drug policy reforms. She is based in San Francisco and also leads the steering committee of Legal Cannabis for Consumer Safety.
Connect with Caitlin here.