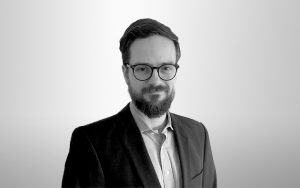 Alex Callahan, former staffer with Ontario's Official Opposition, has been tapped to guide Strategies 360's Public Affairs practice in Toronto.
Toronto, Ontario – Strategies 360 (S360) is expanding its Canadian practice into Ontario, with the addition of new Public Affairs Director, Alex Callahan. The new office will collaborate with S360's Vancouver B.C. office to serve Canadian clients across the country.
Alex has over a decade of experience driving campaigns in politics and the private sector. He brings expertise in qualitative and quantitative opinion research, issue management, media training, media relations and stakeholder engagement. Most recently, he served in Ontario's Official Opposition where he successfully built their Stakeholder Relations Department through new two-way communications channels to ensure stakeholder engagement, understanding and buy-in. His work built strong ties and trusted rapport with CEOs, Labour, NGO and industry leaders to move the Official Opposition's positions forward.
"Alex is a real asset to our firm and to our clients who value our wrap-around services," said Ron Dotzauer, Founder and CEO of Strategies 360. "His ability to bring analytical, creative, and relationship building skills to the table ensures that our clients get the absolute best strategies to tackle their toughest challenges."
Prior to his work with the Official Opposition, Alex drove the New Democratic Party's 2018 policy and platform. His work was part of a campaign that led to the caucus more than doubling and forming Official Opposition. By engaging closely with business, labour, NGO, civic and thought leaders, Alex was instrumental the development and execution of the party's campaign.
"S360 Canada has been working across provinces to address some of our country's most dynamic issues," said Michael Gardnier, President of S360 Canada. "With Alex at the helm in Toronto, we will have on-the-ground expertise to support our clients across numerous industries, making an even larger impact."
Toronto is Canada's financial center and Ontario is Canada's manufacturing and industrial heartland. This expansion gives S360 a footprint in one of the most diverse, dynamic and economically powerful centers in North America.
Connect with Alex here.
Learn about our Canadian practice here.