March 31, 2021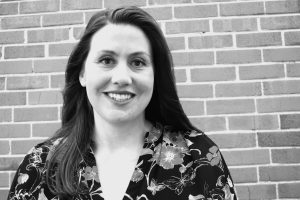 Campaign and policy expert M.E. Smith will lead the S360 Colorado office following a series of successful campaigns, including the 2020 election of Senator Hickenlooper.
Denver, CO – M.E. Smith joins Strategies 360 as the new Senior Vice President of the firm's Colorado office. With deep expertise in campaign management, M.E. is known for her ability to build and work with successful teams that deliver election wins, including three sitting senators and a former governor. Most recently, she managed the successful U.S. Senatorial bid for Senator John Hickenlooper.
"M.E. has an incredible track record winning elections, managing high-functioning teams and guiding policies that have shaped the Colorado we know today," said Ron Dotzauer, Founder and CEO of Strategies 360. "With M.E. leading our talented Colorado team, clients will get top-tier strategic guidance that blends S360's on-the-ground experts with the firm's full suite of services to move their issues forward."
As Senator Hickenlooper's campaign manager, M.E. successfully pivoted a 38-person staff from a traditional in-person campaign to a fully remote structure in response to the COVID-19 crisis. She oversaw a team managing communications and media, polling, and fundraising. In total, she managed a $44 million budget which included the largest paid communications campaign in state history. All of which resulted in a 9.5-point margin win for the Senator – the largest margin for a Colorado Senate challenger in 40 years.
Her previous work on senatorial campaigns includes the victories of Senator Bob Casey from Pennsylvania in 2018 and Senator Michael Bennet from Colorado in 2016. M.E. also helped deliver Governor Hickenlooper's re-election win in 2014.
M.E. long served then-Governor Hickenlooper helping lead his policy team. In her role as a Senior Policy Director, she oversaw a team of three working on environmental, natural resources, infrastructure, and public safety issues in Colorado. In previous policy roles with the Governor, she worked on a diverse portfolio of issues that included environmental, agriculture, military affairs and election policy. M.E. was also instrumental in supporting federal and multi-state relationships. She served as an executive committee member and staff counsel to the Western Governor's Association.
"The S360 research, communications, and policy experts are the best in Colorado," said M.E. "I am thrilled to join this team to support the amazing talent and work on some of the most exciting public policy projects across the state."
M.E. holds a Bachelor's from Tufts University and a Master's in Public Policy from the Harvard Kennedy School of Government. She began her work with S360 on April 1.
You can reach M.E. at mes@strategies360.com.