February 3, 2021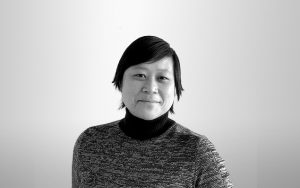 Lam is a Hill veteran with two decades of experience developing education and labor policy with federal policymakers
Washington, D.C. – Strategies 360 adds Livia Lam, Ph.D. to the firm's federal relations practice. Lam will serve as Senior Vice President of Federal Relations. With over two decades of experience developing and guiding federal policies, Lam is a leading strategist and analyst on education, workforce and economic issues.
"Livia is one of the most sought-after experts on federal policy issues," said Ron Dotzauer, Founder and CEO of Strategies 360. "Our clients will benefit from her game-changing insights and thought-leadership, which have a proven track record of driving public policies forward."
Lam joins S360 from the Center for American Progress as Senior Fellow and Director of Workforce Development Policy. Prior to that, she served as U.S. Senator Patty Murray's (D-WA) Legislative Director. Lam also served in the House as a Senior Labor Policy Advisor for the Committee on Education and Labor under Chairman George Miller (D-CA), where she was the key architect and champion of a proposal to reauthorize the nation's federal job training programs. This proposal led to the successful passage of the Workforce Investment and Opportunity Act.
In the Senate, Lam served as a Labor Policy Advisor for the Health, Education, Labor and Pensions Committee working with Chairman Edward M. Kennedy (D-MA) and Chairman Tom Harkin (D-IA). She began her career in Congress as Outreach Director and Legislative Assistant to Senator Maria Cantwell (D-WA).
"We are excited to welcome Livia back to our Washington, DC practice," said Tylynn Gordon and Andy Winer, Executive Vice Presidents and Co-Leads of Strategies 360's Washington, DC office. "Her strong connections on the Hill and in the Administration, immense knowledge of the policy landscape on critical issues and her immense body of work will provide tremendous benefit to our team and to our clients."
Additionally, Lam has served as Deputy Director for Intergovernmental Affairs at the U.S. Department of Labor under President Barack Obama, Senior Policy Advisor for the Learning Policy Institute and Senior Manager of Community and Government affairs at SEIU 775NW in Seattle. This is Lam's second stint with Strategies 360; she was previously a Federal Policy Advisor.
"Strategies 360 has incredible talent working on a range federal issues," said Lam. "I am excited to rejoin this team. They know how to navigate the political and policy landscape of Washington D.C. to advance Strategies 360's clients' goals."
Lam is a prolific policy writer, whose work has been published in the California Law Review, American Educator, Law360, MarketWatch, The Hill, Real Clear Policy, NW Asian Weekly, and Morning Consult. As a public speaker, Lam has been featured at the National Governors Association, National Association of Workforce Boards, National Association of State Workforce Agencies, AFL-CIO Working for American Institute, New England Board of Higher Education, National Youth Policy Forum, Alliance for Excellent Education, The Corps Network, The Brookings Institution, Third Way, NYU Center for Labor and Employment Law, and the New Democrat Coalition's Future of Work Task Force.
She earned her Ph.D. in Public and Urban Policy from The New School in New York.