February 1, 2021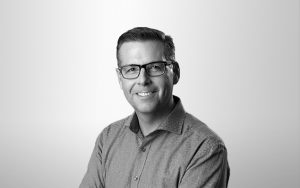 Seattle, WA — Kurt Beckett, former Deputy CEO of the Port of Seattle and the Northwest Seaport Alliance (NWSA), has joined Strategies 360 as the firm's Chief Operating Officer and Senior Vice President of Public Affairs. Beckettbrings nearly two decades of experience in high-level organizational strategy, management, operations, marketing, and public affairs to Strategies 360.
"Kurt is a proven leader with a sterling reputation and long track record of success in both business and politics," said Ron Dotzauer, Founder and CEO of Strategies 360. "He will make an instant impact on our organization and elevate the work we do for our clients across the Strategies 360 footprint. I couldn't be more excited Kurt's chosen to become part of our family."
Most recently, Beckett served as Deputy CEO of the Northwest Seaport Alliance, a first-of-its-kind in North America marine cargo operating partnership, which he helped broker while serving as Deputy CEO of the Port of Seattle. Known for his collaborative working style, Beckett was instrumental in pulling together the complex moving parts of two major Port systems, resulting in the successful Alliance partnership. Today, the NSWA is the fourth-largest container gateway in the United States, generating $42.5 billion in trade value. As Deputy CEO, Beckett was responsible for the smooth internal operations for the Alliance.
"I am thrilled to join Strategies 360," said Beckett. "The firm's tremendous success is reflected in the incredible team behind it. The team and firm culture fit with my personal philosophy that to tackle the hard issues, you must collectively have the will, trust and focus to get the win."
Prior to the NWSA, Beckett held various roles with the Port of Seattle, leading to his post as Deputy CEO. Throughout his time at the Port, Beckett worked on internal and external affairs, including overseeing the organization's government, communications and community relations, infrastructure development, police, tourism and office of social responsibility. During his tenure there, Beckett helped shape strategic initiatives to make the Port more efficient, transparent and sustainable.
"Kurt has made a lasting contribution to the Northwest Seaport Alliance's proud record to date," said John Wolfe, CEO of the NWSA. "His hard work, commitment to achieving goals, and dedication to the people he works with is clear. Kurt's strength to listen, collaborate and take action, coupled with his unique understanding of King and Pierce counties, has helped the NWSA, and will continue to benefit those he will work with in the future."
Beckett brings a respected background in Washington state politics, having served as District Director for Congressman Norm Dicks and Chief of Staff to U.S. Senator Maria Cantwell. In this role, he was responsible for all aspects of the U.S. Senate office operations, including building organizational infrastructure to set up operations across seven offices while implementing the Senator's strategic agendas. He also helped oversee the Senator's successful re-election campaign in 2006.
Beckett commits time to public service, sitting on several boards including the University of Washington Tacoma's Center for Urban Waters board and the University of Washington Center for Supply Chain, Transportation & Logistics Advisory Board. He also serves on the Washington State Maritime Blue board, the Governor's Council of Economic Advisors, and the International Association of Ports & Harbors Climate & Energy Committee.
Beckett begins his role at Strategies 360 on February 1st. You can reach him at KurtB@strategies360.com.