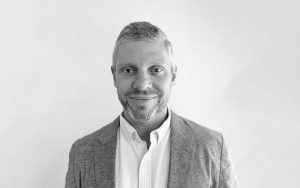 Former Congressional Chief of Staff Tyler Wilson joins S360 as Vice President.
Washington D.C. — Tyler Wilson, a former Congressional Chief of Staff and experienced political strategist, joins Strategies 360 as Vice President in the Washington D.C. office. Wilson brings nearly two decades of work in campaigns, policy, government relations, and association and coalition management to the firm's federal relations practice.
"We are thrilled Tyler has joined our team, bringing his policy, communications, and policy savvy to lead complex client projects," said Tylynn Gordon and Andy Winer, co-leads of Strategies 360's Washington, DC office. "Tyler will fit seamlessly with our robust government relations practice in Washington, DC and provide both existing and new clients with unique insights to advance their priorities."
Wilson served as Chief of Staff and campaign advisor to former Congresswoman Abby Finkenauer (D-IA). He led a team of 13 staffers in Washington D.C. and in three field offices in the district. In the 116th Congress, Wilson spearheaded the introduction of over 25 bipartisan bills (including four that became law), executed a 20-county constituent engagement strategy, and organized bipartisan Congressional hearings for the Rural Development, Agriculture, Trade and Entrepreneurship Subcommittee of the Small Business Committee chaired by Rep. Finkenauer. Finkenauer also served as Vice Chair of the Transportation and Infrastructure Committee's Highways and Transit Subcommittee and an Assistant Majority Whip.
"From starting our new congressional office in the middle of a government shutdown and working through other serious challenges like a major disaster in the district on top of the COVID-19 pandemic, Tyler was a consistently strong leader of my offices in DC and in Iowa,"said Congresswoman Abby Finkenauer. "Tyler made sure we made progress on our priorities while we brought together diverse local and national viewpoints and built bipartisan coalitions on important issues for our state and country."
Most recently, Wilson served as a Senior Advisor to America's Service Commissions, a bipartisan national association of governor-appointed State and Territorial Service Commissions. While there, he created the group's advocacy and public relations strategy to support the proposed $10 billion investment in a Civilian Climate Corps in the American Jobs Plan, including developing leading principles and recommendations for implementation.
Wilson has been involved in several successful campaigns for federal office. He served as the policy and field director for Congressman Dave Loebsack's (D-IA) first campaign in 2006, returning to Iowa in 2008, 2010, and 2012 to help secure Rep. Loebsack's reelection while also working on get out the vote efforts for former President Barack Obama's 2008 and 2012 campaigns. Wilson also worked in Congressman Loebsack's Washington, DC office for seven years as a legislative assistant where he managed a diverse issue portfolio including for the Education and Labor Committee, agriculture, energy, financial services, disaster response and recovery, and transportation and infrastructure. Wilson has also previously worked as Director of Government Relations with The Corps Network – the national association of service and conservation corps that provides young adults and veterans the opportunity to serve our country through projects on public lands and in rural and urban communities. He has also consulted for the Endometriosis Foundation of America.
"Tyler was steadfast on some of the toughest issues Iowa faced like the worst natural disaster in our state's history and the housing and financial crisis," said Congressman Dave Loebsack. "Tyler takes a common-sense and thoughtful approach to policy issues and can work with folks from across the political spectrum."
A native Iowan, Wilson graduated from the University of Iowa with a double major in Political Science and Communication Studies. He lives with his wife, twin son and daughter, and dog in Washington, DC.
You can reach him at TylerW@strategies360.com or here.