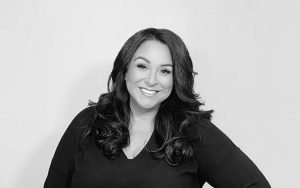 Leticia "Tish" Rylander brings over 20 years of experience in California state politics as Vice President in S360's Sacramento practice.
Sacramento, CA – Strategies 360's Sacramento practice has added Leticia "Tish" Rylander to serve as Vice President. An accomplished legislative and political strategist, Tish has worked on major landmark legislation including helping to pass policies that address a range of issues from international war crimes to wildfire prevention and mitigation, small business and working families tax relief to reproductive health. In her over two decades working on California politics and policy, Tish has worked with five members of the Democratic Caucus and built invaluable relationships with California's elected officials, agency representatives and legislative staff.
"We are thrilled to have Tish on our team," said Andrea Deveau, President of S360 California. "Our clients will benefit from her depth of knowledge of California politics and policy, ability to navigate relationships across the Assembly, and tireless efforts to negotiate successful policy outcomes."
Most recently, Tish served as Chief of Staff for Assemblywoman Autumn Burke. Here, she worked closely with legislators on both sides of the aisle and helped create the first "Bipartisan Working Group" to develop comprehensive policy recommendations on key issues facing California. This includes negotiating amendments and creating consensus on major legislation including cap & trade, wildfire mitigation, employment and energy policy. As Chief of Staff to the Chair of the Assembly Revenue and Taxation Committee, Tish developed a deep understanding of tax policy implications in both surplus and projected deficit years – including during the pandemic.
"Tish was an excellent Chief of Staff.  Her 20+ years of relationships and her ability to successfully navigate the ins and outs of the political process were a huge benefit to my office," said Assemblymember Burke. "I am proud and happy to see her join such a highly respected team that recognizes Tish's many talents and is committed to elevating women of color. I know they will accomplish great things together."
For many years, Tish has served as a member of the Latino Capitol Association and has a firm grasp on issues facing Latinos across the state. Additionally, in her work with Assemblymember Burke, a Member of the California Legislative Black Caucus, Tish has gained experience and insight to understanding how issues directly affect Black community members. In particular, she has developed a specific understanding of how policy impacts communities like the one represented by Assemblymember Burke.
"Our California practice has always been a leading presence in the state, and it is made even stronger with Tish," said Ron Dotzauer, Founder and CEO of Strategies 360. "Not only does she offer clients great relationship-building and creative problem-solving skills, Tish is also well known for her kindness and grace under pressure, which makes her a joy to work with. Tish is a true powerhouse in Sacramento."
You can reach Tish here.