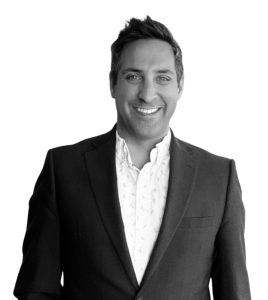 Oberstein brings 15+ years of communications, government, and politics expertise as the S360 Los Angeles as Senior Vice President. 
Los Angeles, CA — Jeremy Oberstein has taken the helm of S360's Los Angeles office. He most recently served as Chief of Staff to Los Angeles Controller Ron Galperin. He is responsible for ensuring the success of clients in the LA region by guiding the S360 team and offering strategic insights to problem solve and implement solutions.
"Jeremy is a perfect fit for our LA practice," said Andrea Deveau, President of S360 California. "His expertise in strategic communications and policy, team building, management and leadership means that he can offer thorough support to our team and powerful solutions for our client's biggest goals."
While serving as Chief of Staff to Controller Ron Galperin, Oberstein was instrumental in the widespread publication of groundbreaking reports on some of the most prominent issues facing Los Angeles. Notably, he was key to the creation of the Los Angeles Equity Index, a first-of-its-kind interactive map that details the challenges some neighborhoods face, especially those with higher populations of people of color and immigrants. He previously served as Controller Galperin's Deputy Chief of Staff and Director of Communications.
Prior to his City Controller service, Oberstein directed efforts for all government relations and external policies for the Los Angeles Fire Department. His experience also includes spearheading communications for L.A. City Councilmember and then-Assembly Majority Leader Paul Krekorian.
"Our LA team is a smart, dedicated group of government affairs, communications, policy and political specialists," said Ron Dotzauer, Founder and CEO of Strategies 360. "With Jeremy's leadership, this incredible group of professionals will continue to deliver amazing results for our clients."
Before public service, Oberstein covered business, public safety, politics and government for the L.A. Times community news section. He has also published two books: Los Angeles Alleys and a children's book he wrote in 2020 about a family's journey during the early stages of COVID-19 called Endless Spring Break.
A proud Angeleno, Oberstein holds a Political Science degree from UCLA.
Connect with Jeremy here.