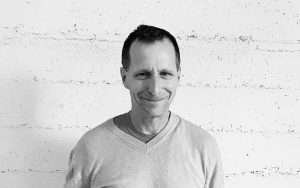 For over 30 years, Steve Fitzer has worked in every level of political campaigning, with a focus on national fundraising efforts.
Santa Fe, NM – Steve Fitzer Joins Strategies 360 as Vice President in the New Mexico office. His career in politics and campaigns spans over three decades, with experience at every level and practice area. In his new role with S360, Steve will provide his winning political insights and effective fundraising support to clients in New Mexico and across the entire firm footprint.
"Strategies 360 has a great reputation for winning campaigns," said Ron Dotzauer, Founder and CEO of Strategies 360. "Steve is adding a deep level of expertise in fundraising, enhancing the one-stop-shop offerings from S360 for anything a candidate or organization might need."
From city council to presidential races, Steve has had experience at every size and reach of a campaign. For the last 20 years his main focus has been fundraising. Steve has led political fundraising efforts at local, state and federal levels working with donors in New Mexico and across the country, as well as PACs and lobbyists in Washington D.C.. Steve has also focused a lot of his attention on working with leaders in Indian Country to get them engaged politically and build support for his clients with distinct native communities.
"Steve has been an integral part of New Mexico's political scene for a very long time and is a deeply respected consultant with a winning track record," said Josh Rosen, Senior Vice President of S360's New Mexico office. "We are excited that he has joined our practice, thrilled our team's capabilities to offer a full-service experience for each of our clients."
DCCC Chairman Ben Ray Lujan, U.S. Reps. Deb Haaland, Sharice Davids, Teresa Leger Fernandez, and Melanie Stansbury.  At the state level in New Mexico, he worked for Governor Bill Richardson and Lt. Governor Diane Denish, and has most recently worked with Governor Michelle Lujan Grisham and Lt. Governor Howie Morales.
Get in touch with Steve Fitzer here.