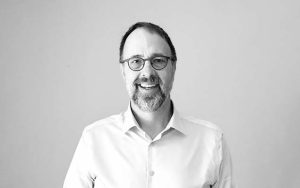 Strategies 360 welcomes Craig Keating as a Vice President in its Vancouver, British Columbia office.
Vancouver, British Columbia – Craig Keating, who recently completed an eight-year term as President of the BC NDP, has joined Strategies 360 a leading public policy and communications firm with offices in the United States and Canada. As Vice President in the Vancouver office, Keating will lead the establishment of a municipal practice for Strategies 360.
The practice will start with an initial focus on Metro Vancouver where Keating previously served as a board member. His team will support clients through complex zoning, permitting, and regulatory matters at the city and regional level.
"Craig's deep roots in BC politics and policy means that he can guide our clients through the complexities of municipal regulations smoothly," said Michael Gardiner, President of Strategies 360 Canada. "He brings strategic processes, well-established relationships, and thoughtful solutions that align diverse stakeholders for every project."
While serving the BC NDP, Keating oversaw a rebuild of the political party's infrastructure and two successful elections, including the most recent landslide win for John Horgan. Prior to his time with the NDP, Keating served for nearly 20 years as a City Councilor in North Vancouver. Here, he developed a reputation as a practical bridge builder and as someone who could get past obstacles to get things done. He carried this reputation through his time as President of the BC NDP.
"I am very excited to welcome Craig to the S360 team," said Ron Dotzauer, Founder and CEO of Strategies 360. "His deep knowledge of local policy combined with the support available within S360's comprehensive service offerings mean our clients can expect savvy and effective solutions that help advance their interests."
You can reach Craig here.