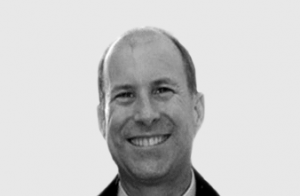 Winer joined S360's Washington, DC office on July 1 from Hawaii Sen. Brian Schatz's office
Seattle, WA— Nationally respected political and legislative strategist Andy Winer is joining Strategies 360 as Senior Vice President for Federal Relations, bringing more than three decades of experience in politics, federal service, government relations and the law.
Andy was most recently Chief of Staff to Senator Brian Schatz (D-HI), whom he had served since 2013, shortly after the Senator took office. He will co-lead S360's DC office with Senior Vice President Tylynn Gordon, who has led Strategies 360's federal relations practice for the past 12 years.
"Andy was essential to my public service success, and I know that his unique combination of skills and knowledge will be an asset anywhere he goes," said Senator Schatz.
"With roots in Hawaii and deep experience in the Senate and federal agencies, Andy will offer our clients unparalleled insight, acumen and strategic understanding – regardless of the issue," said Strategies 360 founder and CEO Ron Dotzauer. "Andy further solidifies our position as the 'Best in the West'."
Andy will be based in D.C., but work with Strategies 360's offices across 12 western states, including in his home state of Hawaii. Though Andy has worked on myriad issues, he is particularly well-versed in policies involving appropriations, telecommunications, climate change, health, tourism, and indigenous peoples.
"Andy has the perfect mix of campaign savvy, government know-how, issue expertise, and Western ties to complement and grow our already strong federal relations practice," said Gordon.
Prior to joining Senator Schatz's office, Andy was a political consultant based in Hawaii. He headed Barack Obama's presidential campaign in Hawaii in 2007-8, led strategy for Schatz's successful 2014 and 2016 campaigns, and was a senior adviser to Mazie Hirono's (D-HI) successful campaign for the Senate in 2012.
From 2009 -2012, Andy was the Director of External Affairs and Director of Strategic Initiatives and Partnerships at the National Oceanic & Atmospheric Administration (NOAA) in Washington, DC. In addition to coordinating engagement strategies throughout the agency, he was heavily involved in inter-agency outreach following the 2010 Deepwater Horizon oil spill in the Gulf of Mexico.
Andy practiced law in Hawaii for over 20 years. He founded and served as Managing Partner at Winer, Meheula & Devens. He earned a B.A. in political science and history from UCLA, and J.D from the University of California's Boalt Hall School of Law.
Andy can be reached at andyw@strategies360.com.
About Strategies 360: With offices in 12 Western states and Washington, D.C., Strategies 360 is the leading public affairs, communications, research, and marketing firm in the west. The firm also owns and operates its own in-house creative design and marketing practice, The Hilt. With experts drawn from the worlds of government, politics, the news media, quantitative and qualitative research, advertising, marketing and design, S360 crafts and executes the strategies that help clients succeed.
###