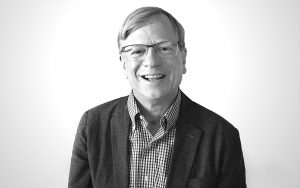 Randall Edwards brings a national reputation as an innovative and effective leader who will bring business acumen and more than two decades of public finance and public policy expertise to Strategies 360's Oregon team.
Portland, OR –Randall Edwards recently joined Strategies 360's Oregon office as a Senior Advisor and will advise and support clients on issues related to public finance and debt; federal, state, and municipal issues; and policy related to sustainable business practices. Randall brings more than three decades of experience blending the worlds of finance, business and public policy. Having overseen a $70 billion investment portfolio as State Treasurer, raised capital for Oregon start-ups, issued bonds to meet the state's capital needs, created thoughtful public financing tools, and overseen the management of public lands as a member of the State Land Board, Randall's wealth of knowledge is unparalleled.
"Randall is a strategic thinker with a strong record of delivering creative solutions through the intersection of business and policy," said Ron Dotzauer, Founder and CEO of Strategies 360. "Our clients will have the benefit of his unique insights, expertise and relationships to help drive their work forward."
Perhaps best known as the Oregon State Treasurer who created the Oregon College Savings Plan, Randall built a national reputation for innovative financial solutions that addressed challenges facing the state and Oregonians.  As a Legislator and Treasurer, Randall developed policies that helped families save for college, leveraged the state's credit rating to save taxpayers' money, utilized the state's bonding authority to accelerate economic development and cutting-edge programs like OHSU's R&D center, and worked with other financial institutions to address climate change nationally.
Randall began his public service in Washington, DC working as US Senate legislative staffer and then subsequently moved to the US Department of Commerce's International Trade Administration (ITA).
Eventually moving to Oregon, Randall became politically involved in school funding issues. His interest led him to run for, and win, a seat at the Oregon Legislature in 1996, where he successfully led a statewide legislative effort that dramatically increased school funding. With a strong understanding of financial issues, Randall ran for State Treasurer and won, serving two terms from 2001-2009. His background in economics and ability to work in bipartisan fashion has been a hallmark of Randall's public service.
"Randall's knowledge of Oregon politics combined with his passion for his community is a great asset to our team and clients." said Amy Ruiz, Senior Vice President of S360's Oregon office.
Following his public service, Randall consulted with Oregon-based start-ups seeking financing and continued to support sustainable investing models. In this capacity, Randall has cultivated a national network of venture capitalists, elected officials, individuals and investment banks as resources for clients. Continuing his focus on elevating sustainable investing, he co-founded ENSOGO Analytics, an Oregon-based financial services company that rates mutual funds based on their Environmental, Social, and Governance (ESG) attributes.
Randall grew up in Walla Walla, Washington and graduated from Colorado College with a BA in Economics; he was later recognized by his alma mater with an Honorary Doctorate. He earned his MBA at George Washington University. Randall received an Aspen-Rodel Fellowship in Public Leadership. He lives in Portland with his wife, where they both actively volunteer in the community, including continued engagement in public education. A true Northwesterner, Randall enjoys the great outdoors hiking, biking and skiing and adventure traveling.
You can reach Randall at RandallE@strategies360.com or 503-705-5582