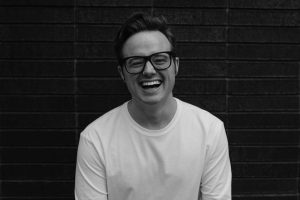 Andrew Coleman Smith brings a host of creative talents as Vice President of Content and Videography.
Seattle, WA — After a decade in multi-media storytelling, award-winning content creator Andrew Coleman Smith joins Strategies 360 as Vice President of Content and Videography. Andrew will design and build a content and video division of S360's creative services to give the firm's clients the latest creative storytelling capacity.
From ideation through editing, Andrew's work delivers emotional resonance that inspires and connects with people. Working with Andrew means S360 clients will have access to award-wining creative talent with unmatched skills in the latest multi-media trends.
"With Andrew, we complete our suite of creative services for clients with cutting-edge video and content-creation skills," said Ron Dotzauer, Co-Founder and CEO of Strategies 360. "He allows us to bring in house the most effective and powerful contemporary communications tactics."
Andrew's energy and passion for creative expression emerged early. He has been making videos since he was 12. As a teenager, he interned as a production assistant for Jupiter Entertainment after school and on weekends, often choosing work on the set over social time with friends.
Following his passion, Andrew left school to pursue his art full time. From production assistant to entrepreneur, he built his skills and a portfolio that includes fundraising impact stories, events, promos, PSAs, and news segments. A digital renaissance man, he writes, directs, shoots and edits both video and music for his work. Content creation is Andrew's work and his play. He hosts his own YouTube channel documenting his health and fitness journey.
"I've gathered all these bits and pieces of knowledge," said Andrew. "I plan to bring my best to every project. I want people to walk away feeling emotional about what they see. I want clients to feel pride in the work we do for them."
Andrew joins S360 from KING 5-TV, where he was a marketing writer and producer. There, he won a Northwest Regional EMMY® Award for his commercial work telling the story of a Pike's Place flower farming family. He hosted the station's flagship YouTube series, Local Lens Seattle and created a virtual reality documentary on the artist behind the 2016 Rio Olympic cauldron. Before KING, Andrew cultivated his skills as a Producer at WBIR-TV in Knoxville, Tennessee and then built his own business.
Andrew can be reached at andrewcs@strategies360.com.