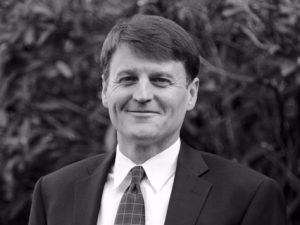 Noel Treat is ready to roll-up his sleeves, take on new challenges and grow his positive impact on communities across Washington.
Seattle, WA– Noel Treat is poised to join Strategies 360 as Senior Vice President and General Counsel after a distinguished 25 years in public service.  With a career as a solutions-focused and steady-handed leader, Noel is looking to expand his powerful and positive impact on Washington communities. He joins the firm on May 8, 2019.
"I am ready to apply my skills to find success for the diverse array of clients S360 serves,"exclaims Noel.
As an accomplished leader and attorney, Noel brings a unique mix of expertise to help solve problems in pragmatic ways – blending law, policy, management and public engagement.
"S360 is thrilled to have Noel on board. He will combine his many skill sets to deftly guide clients through complex issues." Says Ron Dotzauer, Co-Founder and CEO of Strategies 360 "With Noel's legal expertise, clients will have the added benefit of his deep understanding of the strategies necessary to help meet their goals."
Noel joins S360 after most recently serving Seattle Public Schools as General Counsel. His commitment to the district's mission to serve students, especially those most disadvantaged, brought him back to the district after previously serving as Deputy Superintendent in the early 2000's. While serving the district, Noel became known as a solutions-focused and trusted leader who built relationships and led organizational improvements.
Following his first stint of service with Seattle Schools, Noel guided the City of Mercer Island as its City Manager. As City Manager, Noel showed his muster as a coalition builder, shrewd strategist, and problem-solver. He led city efforts to oppose state tolling of I-90 into the eastern Seattle suburbs. In doing so, he enlisted the able team at S360 to help this cause. Noel crafted a multi-faceted strategy, brought decision-makers together, rallied the community, and led legislative and legal efforts to address the tolling proposal. The monumental effort resulted in the State of Washington's decision to secure infrastructure funding through alternate methods – a win for Noel and Strategies 360.
Just as it has been for Seattle Schools, Noel's crisis leadership was a great asset to Mercer Island when they found the city water supply was contaminated with E.coli. He led the City's whole response operation, from immediate and robust public engagement, to the investigations on the contamination source, to emergency projects undertaken to safeguard the water supply.  Noel worked with the city, public utilities, and the state's health department to ensure that the people of Mercer Island had clean, safe drinking water as soon as possible.
Always interested in moving towards a better future, Noel's legal career has also focused on serving the public in complex issues.  In addition to his role as General Counsel for Seattle Schools, Noel served as a city attorney and as a senior attorney for King County where he was lead counsel to Metro Transit, Boeing Field, and King County Elections and also represented the county in major real estate and contract projects.  Noel later became Chief of Staff to the King County Executive.
Noel's unique blend of knowledge and experience will prove to be vital as Strategies 360 works with clients addressing Washington's most critical issues. Noel sees school and city funding, housing security and the future of transportation for the region as top issues for Washingtonians. His strategy to building a brighter future for the next generation: Work with integrity, keep a level-head, treat others with respect, and aim towards the long-game with win-win solutions.
Noel graduated from Colorado College, then went on to study law at the University of Arizona College of Law, where he earned his J.D. Noel loves to spend time with his family and time outdoors, especially if it involves fly fishing for trout.
About Strategies 360: With offices in 12 Western states and Washington, D.C., Strategies 360 is the leading public affairs, communications, research, and marketing firm in the west. The firm also owns and operates its own in-house creative design and marketing practice, The Hilt. With experts drawn from the worlds of government, politics, the news media, quantitative and qualitative research, advertising, marketing and design, S360 crafts and executes the strategies that help clients succeed.