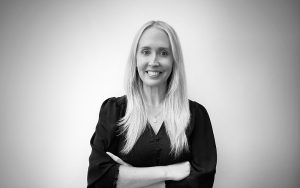 Patricia Sanders joins S360 with over a decade of government and public affairs service for LA sports franchises and elected officials.
Los Angeles, CA – Strategies 360 welcomes Patricia Sanders as the Vice President of Government Relations for the firm's Southern California practice. Sanders brings a deep understanding of local and statewide policies and is well-positioned to provide strategic insights on legislative analysis and advocacy. Her wide-ranging expertise includes land-use and transportation infrastructure, public safety, sports and entertainment, energy and environment, and community engagement.
"Patricia has a profoundly high-level of expertise on the most important issues that affect Southern California," said Jeremy Oberstein, Senior Vice President of S360's southern California practice. "Patricia's commitment and deep well of knowledge to not just understand the issues but help shape public policy will allow S360 to continue working with clients to improve the landscapes of transportation, infrastructure, homelessness and housing throughout the region. We are thrilled she's part of our team."
Before joining S360, Sanders led the government affairs and community relations efforts on behalf of two of Los Angeles' most storied sports franchises —the Dodgers and Galaxy. In these roles, Sanders was responsible for identifying, advancing, and representing the teams' interests at the federal, state, regional, and local levels of government while engaging with and earning the support of numerous business and community stakeholder groups to elevate the organizations' impact and influence across the country.
Prior to beginning her career in professional sports, Sanders served as a Policy Director for Los Angeles Mayor Eric Garcetti, where she focused on a diverse portfolio of issues including city services, energy and environment, Homeland Security, and public safety.  Her experience also includes working as Los Angeles City Councilmember Joe Buscaino's advisor on all trade and infrastructure policy matters and as a Legislative Aide at the Port of Los Angeles.
"Patricia is an exciting addition to our team," said Ron Dotzauer, Founder and CEO of Strategies 360. "She has extensive relationships across the state and deep knowledge of the public policies that inform her strategies for each client."
A lifetime Los Angeleno, Sanders holds a bachelor's degree in political science from Humboldt State University.
Get in touch with Patricia at patricias@strategies360.com