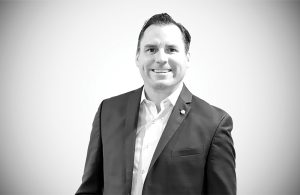 Scolari joins the firm as Vice President of Government Relations bringing over two decades of advocacy experience, with deep expertise in important public policy arenas such as gaming, cannabis, renewable energy, and land use.
Las Vegas, NV – Strategies 360's Nevada practice expands with the addition of government relations expert Brett Scolari. With over twenty years of experience, Brett has a proven track record of navigating complex regulatory frameworks through a blend of relationship building, legal knowledge, political savvy, and policy expertise. In his role as Vice President of Government Relations for S360 Nevada, Brett will advocate on behalf of clients to advance their interests in the Nevada Legislature and with key stakeholders at every level of government.
"Brett is a difference maker with a deep network of relationships and unmatched understanding of the government relations landscape," said John Oceguera, Executive Vice President of S360 Nevada. "He will be a great asset to our clients here in Nevada and across S360's footprint."
Brett previously served as General Counsel and Director of Government and Regulatory Affairs for Tryke Companies where he oversaw their day-to-day legal, regulatory, political and government affairs activities and strategies. As part of Tryke's founding Executive Team, he helped guide the company from a start-up to a pioneering 500+ employee organization. With over seven years of direct regulated cannabis experience and previous experience in land use, regulated liquor, gaming and privileged licensing markets, Brett successfully managed the legal and regulatory issues for the company and its multiple licensed operations in the states of Utah, Nevada and Arizona. This included overseeing Tryke's critically important interactions with government agencies and elected officials in the highly regulated cannabis industry and leading the organization through a recent acquisition.
"I am impressed with Brett's depth and breadth of work in government relations and am excited to welcome him to our industry leading team in Nevada," said Ron Dotzauer. "He brings experience not only in regulated liquor, gaming, cannabis, and other privileged licensing markets, but also in land use and permitting, as well as clean energy. As the western US continues to lead in these emerging and growing sectors, Brett's knowledge will be a critical asset for our clients."
After earning his law degree from the Santa Clara University, Brett worked in private law practice in Nevada. He began his practice and was mentored at the Nevada based law firm Jones Vargas, focusing on state regulatory, land use, privileged licensing, gaming, taxation, redevelopment, clean energy and many other state and local government issues. Later on in his career he helped build the government affairs practice for Gordon Silver LLP. He also represented the Reno-Sparks Convention and Visitor's Authority for over ten years as its outside general counsel.
You can contact Brett at BrettS@strategies360.com