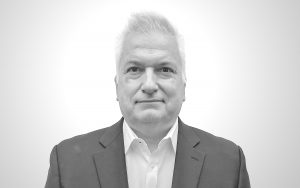 Charles Wright brings his insights from 32 years serving as a California legislative advisor to Strategies 360's Sacramento office.
Sacramento, CA — A veteran of California legislative policy and politics for over three decades, Charles Wright offers his clients unparalleled insights into the inner workings of the California State Capitol. On April 13th Charles joined the team of Strategies 360 as Vice President in the Sacramento office.
Charles brings thoughtful government affairs strategies to each project he undertakes. He approaches his work with strong relationship building and the foresight to anticipate and mitigate challenges before they arise.
"Now, more than ever, it's important for California's business community to find a way to successfully support the state's economy as it rebounds from the impacts of the Coronavirus," said Ron Dotzauer, Founder and CEO of Strategies 360. "Charles brings the indispensable knowledge needed for businesses to address the emerging and changing market conditions we are seeing."
Charles was a senior legislative strategist and political advisor to four consecutive Senate leaders. He guided state policy on a range of issues that impact Californians every day — from organized labor to controlled gambling; from the burgeoning medical and recreational cannabis market to the regulation of how alcohol is marketed and sold in California. Charles spent years shepherding tribal gaming compacts and public employee memoranda of understanding through the State Senate.
As the senior policy staffer on union issues, Charles found that all industries are affected by labor, directly or indirectly.  He is an expert on the policy and politics of Assembly Bill 5 — the landmark bill that codified into state lawthe California Supreme Court decision that redefined how full-time workers are classified.
"Charles' drive to help lead change on the important issues that affect California will ensure our clients make lasting impacts across the West," said Executive Vice President, Andrea Deveau.
"I am eager to use my experiences to help guide clients through what can appear to be a confusing maze known as the legislative process," added Charles.
About Strategies 360: With offices in 12 Western states, Vancouver B.C. and Washington, D.C., Strategies 360 is the leading public affairs, communications, research, and marketing firm in the west. The firm also owns and operates its own in-house creative design and marketing practice, The Hilt. With experts drawn from the worlds of government, politics, the news media, quantitative and qualitative research, advertising, marketing and design, S360 crafts and executes the strategies that help clients succeed.
###