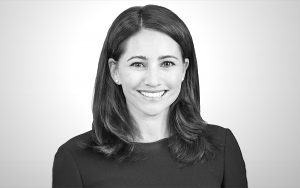 Gina Gribow brings real estate and land use knowledge to Strategies 360's Southern California office as Vice President of Government Relations.
Los Angeles, CA – Gina Gribow has joined the Strategies 360 team as Vice President of Government Relations for Southern California. In this role, she brings her proven track record of winning solutions to a wide array of clients. Gina is a policy veteran and active member of the California State Bar whose experience in real estate and land use can help clients navigate complex challenges in new markets.
Since joining the firm in April, Gina has already delivered significant value to S360 clients. From expanding the scope of our work with ride share businesses to include important community outreach, to broadening S360's ability to engage in more nuanced land use related work, Gina's extensive experience has provided great dividends for our clients.
"We are thrilled to have Gina join our Southern California office and are confident that her unique and impressive background and accomplishments will be an immediate asset to our current and future clients," said Areen Ibranossian, Senior Vice President of Strategies 360, Southern California. "During these challenging times, it's essential to hit the ground running on day one, which Gina has done. We have been thoroughly impressed with her grace, poise, and world-class professionalism as she navigates these turbulent times with us. We couldn't be more proud to have her on board."
Drawing from her experience in both federal and local policy, Gina helps S360 clients address pressing policy needs to advance their organizational goals. Before earning her law degree and building a career in real estate and policy, Gina worked in Washington D.C. and served as a Page for the U.S. House of Representatives, an intern for Senator Dianne Feinstein and a Legislative Correspondent for Congresswoman Jackie Speier.
"Gina is a driven operative with incredible insight into the workings of government institutions and bureaucracies," said Ron Dotzauer, Founder and CEO of Strategies 360. "As Southern California continues to grow, Gina's in-depth knowledge of land use, law and public process across industries will be a huge opportunity for clients working or expanding in the market."
Gina first dove into local politics while working as a Land Use/Government Attorney at Manatt, Phelps & Phillips, LLP. In this role, she focused on land use entitlements, government approvals and public contracts for developers, institutions, individuals, corporations and nonprofits. She has also advised various transportation, technology, and infrastructure companies on how to navigate government affairs in the City and County of Los Angeles.
Prior to joining S360, Gina worked at Manatt Real Estate Advisors, LP, focusing on business development and providing strategic counsel in support of clients' community affairs objectives. Earlier in her career, Gina conducted legal research and investigations related to real estate fraud for the Real Estate Fraud Division of the Alameda County District Attorney's Office. Here she built a strong foundation in real estate compliance which she used as the acquisition and entitlement manager at SunCal. There, she managed the creation of the development proposal for the Concord Naval Weapons Station.
"I am thrilled to join a strategic, multi-talented team that offers unparalleled knowledge and insight of the local political landscape. And, I am excited to be a part of our continued growth here and beyond," said Gina Gribow, Vice President of Government Relations for S360, Southern California "Since joining in April, I have had the opportunity to cross-collaborate on clients with multiple offices across the country and have seen firsthand how Strategies 360 uniformly approaches client services by prioritizing client satisfaction and success—values that directly align with mine."