S360 Announces Andrea Deveau As Senior Vice President
Former TechNet VP to lead S360's office in Sacramento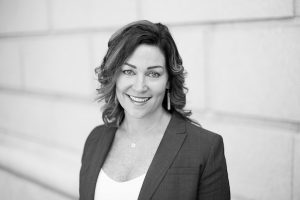 SACRAMENTO – Strategies 360, recognized as the leading public affairs firm in the western United States, is thrilled to announce today the hiring of Andrea Deveau, who will lead the firm's growing practice in Sacramento.
Andrea joins the Sacramento team as a well-known and highly effective advocacy veteran with deep expertise in energy and technology policy. Andrea most recently served as Vice President of State Policy and Politics for TechNet, where she led the group's state lobbying efforts since 2016. Under Andrea's leadership, TechNet's 50-state advocacy program achieved numerous wins on advanced energy, privacy, security, future of work, and education. Last year alone, Andrea oversaw efforts on 490 bills in 47 state houses, achieving a 92 percent success rate.
"Andrea has truly transformed our state program and cemented TechNet's standing as a lobbying and political powerhouse in state capitals across the country, especially in Sacramento, California," said Linda Moore, President, and CEO of TechNet. "Without Andrea's leadership, our state program would not be what it is today — the tech sector's preeminent policy and advocacy group on the state level."
Click here for more on Andrea's background and biography.
Andrea's addition to S360 builds on the firm's rapidly expanding practice in Sacramento, which has coupled highly-skilled government affairs professionals with S360's well-established public opinion and marketing services in California.
"Strategies 360 is built around providing our clients with the best and the brightest, and there isn't a better person in the world to lead our growth in Sacramento," said Strategies 360 Co-founder and CEO, Ron Dotzauer."Andrea Deveau has a proven track record and an unmatched ability to secure advocacy wins in any environment. We couldn't be more thrilled to welcome her to the team."
Andrea will be leading the S360 team in Sacramento, which includes Vice President Greg Hayes, Vice President of Policy and Communications David Richey, and Director of Government and Public Affairs Tatiana Stewart. The firm also expanded its practice in Los Angles in early 2018 with the hiring of Senior Vice President Larry Chung and Senior Director Nella McOsker.
With offices in 12 Western states and Washington, D.C., Strategies 360 is the leading public affairs, communications, research, and marketing firm in the west. With experts drawn from the worlds of government, politics, the news media, quantitative and qualitative research, advertising, marketing and creative design, S360 crafts and executes the strategies that help clients succeed.