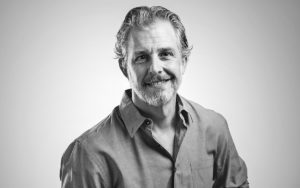 Matthew Nickols brings his renowned brand and campaign savvy to lead S360's campaign design services.
Seattle, WA – Matthew Nickols joins Strategies 360 as an Art Director to help oversee the design of creative materials across the firm's footprint. In this role, he will deliver sharp, effective and visually impactful products for S360's clients.
"We are thrilled to welcome Matthew as the newest member of our creative team," said Kipepeo (Pep) Brown, Chief Creative Officer for Strategies 360. "His depth and breadth of experience in design will be a valued asset in implementing winning creative strategies for our clients."
Matthew started his design career at the The Washington Post Co. where he achieved multiple Suburban Newspaper Awards for Excellence and MDDC Awards. In this role, he was also nominated for a Pulitzer for Outstanding Design surrounding the DC sniper shootings in 2003.
Matthew then joined Burson-Marsteller, the largest public relations firm in the world, as a senior designer. Here he worked with some of the firm's biggest accounts including Old Navy, Mentor, and the Bureau of Engraving and Printing.
For the past 12 years, Matthew applied his skills as Art Director with the Mack Crounse Group, one of the top political design firms in the country, Matthew had the defining moment of his career – he led design for the company's work on behalf of Barack Obama's presidential run in 2008. Through the years, Matthew has continued work on several notable brand and political campaigns, including Kyrsten Sinema's historic U.S. Senate win in Arizona.
"Our world-class creative team is made even stronger with the addition of Matthew Nickols," said Ron Dotzauer, Founder and CEO of Strategies 360. "Matthew's celebrated design work and winning track record means our clients will receive the highest quality work to support their most important efforts."