Timothy Burr Jr., Lyft's former Western policy director, will lead S360's San Francisco practice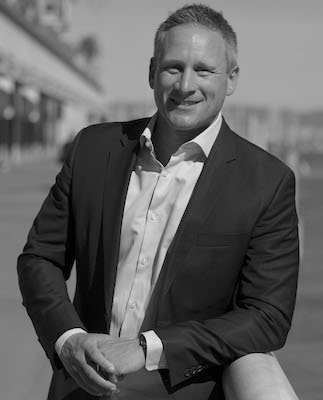 San Francisco, CA – After a successful launch in Sacramento and a major build-out in Los Angeles, S360 is thrilled to announce the expansion of a new office in San Francisco, CA. S360 is also pleased to announce Timothy Burr Jr., former policy director for Lyft, will lead the firm's newly founded practice in the Bay Area. The expansion into San Francisco comes as S360 continues to deepen its talent roster, offering current and future clients an unmatched network across California and throughout the West.
"Tim Burr knows the West," said S360 CEO Ron Dotzauer. "The impacts of Tim's policy work can be seen in every major market within and beyond S360's footprint, and we couldn't be happier to welcome him to the team. With this latest expansion in California, S360 boasts a team of tried-and-true experts from San Diego to Sacramento."
While at Lyft, Tim helped develop regulations and policy initiatives for the company's rideshare program across 17 states and every major market in the Western U.S. and Canada. Prior to Lyft, Tim served as Deputy District Attorney in Oakland, California, where he prosecuted over 30 jury trials, coordinated investigations, and conducted over 75 preliminary hearings on felony cases. He also served on the District Attorney Legislative Committee, where he examined legislative proposals before their introduction into the state legislature.
A local Bay Area native, Tim grew up in the South Bay and completed his undergraduate degree at the University of California, Davis. He worked in Washington, D.C. as a staffer in the Capitol Hill offices for both Senator Dianne Feinstein and Senator Debbie Stabenow. He went on to earn his J.D. at Santa Clara University School of Law, where he served as a legal fellow at the Leon and Sylvia Panetta Institute for Public Policy.

Having lived in San Francisco for over a decade, Tim is always on the go traveling throughout Northern California to see family and friends, run, hike, snowboard, surf, or explore new wines.
With offices in 12 Western states and Washington, D.C., Strategies 360 is the leading public affairs, communications, research, and marketing firm in the west. The firm also owns and operates its very own in-house creative design and marketing practice, The Hilt. With experts drawn from the worlds of government and politics, news media, public opinion research, marketing and design, S360 crafts and executes the strategies that help clients succeed.