U.S. Senator Patty Murray:
"Since I've known Karen, she has consistently prioritized the needs of Washington state families and especially Washington state children and their education"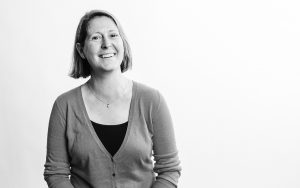 SEATTLE, WA – Today, Strategies 360, the Seattle-headquartered public affairs, research and communications firm, announced Karen Waters as the firm's president. One of the most powerful consultants you've likely never heard of, Waters has been instrumental in many recent policy changes to improve education and child welfare in Washington state.
After helping create a state department for child welfare and managing a coalition that re-defined basic education in Washington state, she'll now lead the fastest growing consulting firm in the West.
Results Over Bluster
Previously the firm's Chief Operating Officer, Waters is stepping into the position after establishing herself as one of the most sought-after education strategists in the West and building an education practice that helps clients win results whether at the statehouse, schoolhouse, or student house. But you won't hear any self-promotion from Karen, whose career stretches back to her time as U.S. Sen. Patty Murray's deputy state director.
"Since I've known Karen, she has consistently prioritized the needs of Washington state families and especially Washington state children and their education," U.S. Senator Patty Murray said.
For clients such as the League of Education Voters, Partners for Our Children, Ballmer Group, Partnership for Learning, dozens of school districts in Washington state, and many others, Karen and has helped achieve impressive wins including:
Expanding the definition of basic education in Washington state, leading to the biggest development and funding increase for state education in decades;
Supporting the coalition to create the Dept. of Children, Youth and Families to improve the state's child welfare system;
An undeniable win record on the campaign trail, leading bond and levy campaigns for local school districts.
Guiding S360 Forward
As one of Seattle's top-ranked firms by the Puget Sound Business Journal, Strategies 360 is well known in the Puget Sound region. However, over the course of the last year, Waters has helped oversee a period of explosive growth throughout the firm's footprint across the Western United States, including major expansions of the firm's offices in Hawaii, California, and Nevada.
As president, Waters will help lead Strategies 360 into its next phase, which includes plans to expand into San Francisco, CA, Vancouver, B.C. and Tokyo, Japan. Her management style is to hire smart and talented people, support them in every way she can, provide strategic guidance as needed, and get out of their way so they can fly. Waters believes in the theory that the whole is greater than the sum of its parts and prioritizes a supportive and collaborative team culture at S360.
"Karen exemplifies the spirit of Strategies 360," said Ron Dotzauer, the firm's founder and CEO. "She puts the client goals first and devises strategies that use the firm's resources to deliver the win."
With 20 offices in 12 Western states and Washington, D.C., Strategies 360 is the leading public affairs, communications, research, and marketing firm in the west. The firm also owns and operates its own in-house creative design and marketing practice, The Hilt. With experts drawn from the worlds of government, politics, the news media, quantitative and qualitative research, advertising, marketing and design, S360 crafts and executes the strategies that help clients succeed.
###