January 19, 2021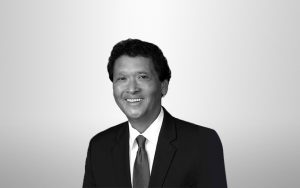 Menor joins S360 after serving in the Honolulu City Council and Hawaii Legislature.
Honolulu, HI – Ron Menor joins Strategies 360 as Vice President of Government Relations for the firm's Hawaii practice. A lifetime public servant, Menor has served Hawaii as a State Representative, State Senator and most recently, as a member of the Honolulu City Council. Menor brings nearly four decades of government expertise and legal knowledge to Strategies 360.
"Ron is a fantastic addition to our amazing team in Hawaii," said Ron Dotzauer, Founder and CEO of Strategies 360. "His passion for community and public service is a driving force that will help clients effectively engage policy that makes a difference."  
Menor comes to S360 after concluding service as Honolulu City Councilmember representing District 9 since 2013. In this capacity, he served as Council Chair, and Chaired the Committee on Zoning, Planning and Housing, as well as the Committee on Executive Matters and Legal Affairs. Menor is also an attorney with a private law practice.
Beginning in 1982, Menor's elected career had him serve twice as a State Senator and twice as State Representative for multiple districts in and around Mililani. In his most recent State Senate term, Menor chaired the Committee on Commerce, Consumer Protection and Housing, and the Committee on Energy and Environment. He has also chaired the Senate Committee on Judiciary and Committee on Corrections. In the House, he served as Chair of the Consumer Protection and Commerce Committee, Public Safety Committee, and Committee on Corrections and Rehabilitation.
"The Strategies 360 team has demonstrated professionalism and dedication in serving their clients navigating government relations and providing strategic communications in Hawaii," said Menor. "I am honored to join this group and support their efforts to take on the pressing issues of our time."
Menor is an active member of the community, volunteering for organizations including Mother's Against Drunk Driving (MADD), and the local Mililani Lions Club. He earned his undergraduate degree from the University of California at Los Angeles and his JD from Georgetown University Law School. He lives in Mililani with his wife, Patricia.