By Lesley Rogers, APR, SVP Education, Strategies 360
Strategies 360 is proud to partner with school districts and education non-profits to communicate the needs of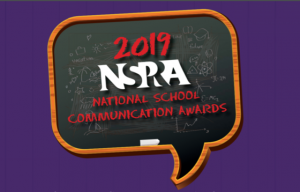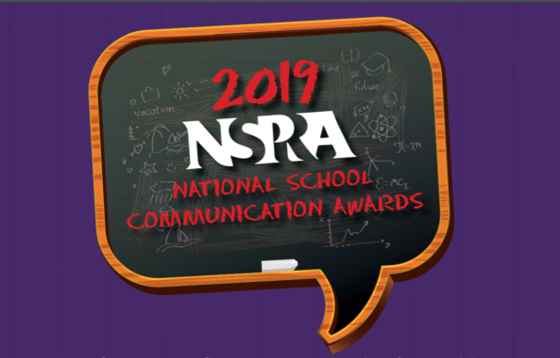 students and schools, and we are honored to have won several National School Public Relations Association awards, announced today.
S360 won two Golden Achievement Awards, which recognize exemplary work in all aspects of school public relations, communication, marketing and engagement. Strategies 360 won for our work helping Seattle Public Schools inform the community about $2.2 billion in levies which passed in the February 2019 election. S360 created an informational campaign that included research-tested messaging, innovative graphics, animated videos, a mailer and implementation of a strategic communications and engagement plan.
Our work with Elmhurst Community Unit 205 in suburban Chicago was also awarded a Golden Achievement Award for communication of their November 2018 referendum. S360 worked with D205 for more than a year, helping with research, messaging, content creation and graphic design. The S360/Elmhurst team also won an Award of Merit for the Annual Report and an Honorable Mention for the referendum mailer.
In addition, S360 also helped the Highline Public Schools communications team with graphic elements for their strategic plan, which also won a Golden Achievement Award.
Strategies 360 is also proud to have won an Award of Merit in the Website category for our work creating and developing The Road Map Project website. This custom-build website features a fresh design and improved messaging for communicating the mission and work of the regional non-profit.
Strategies 360 NSPRA awards:
2019 Golden Achievement Award Winners
Strategies 360, Seattle, WA
Seattle Public Schools: $2.2 Billion in Voter-Approved Levies on February 12, 2019
Lesley Rogers, APR, Senior Vice President, Education
Elmhurst CUSD 205, Elmhurst, IL
Future Focused: How D205 Used Research, Engagement and a Well-Branded Campaign to Pass a $168.5 Million Measure
Beverly Redmond, Executive Director of Communications
Highline Public Schools, Burien, WA
2018-2023 Highline Strategic Plan
Catherine Carbone Rogers, Chief Communications Officer
Category: Website
Award of Merit
Road Map Project & Strategies 360, Seattle, WA
Road Map Project Website. A Nonprofit Regional Approach Supporting Seven Districts
Ben Krokower, Senior Vice President
Category: Annual Report
Award of Merit
Elmhurst CUSD 205, Elmhurst, IL
2018 Annual Report: Ensuring a Foundation for Future Success in Life for Every Student
Beverly Redmond, Executive Director of Communications
Category: Special Purpose Publication
Honorable mention
Elmhurst CUSD 205, Elmhurst, IL
Future Focused November 6 Referendum
Beverly Redmond, Executive Director of Communications