By: Lesley Rogers, SVP of Education, Strategies 360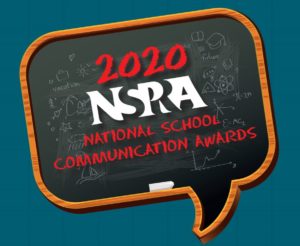 While we at Strategies 360 wish we could be with everyone in person at the annual National School Public Relations Association seminar this week, we want to congratulate the winners of the NSPRA's annual communications awards for the 2019-20 school year.
There were four Washington state winners of the national Golden Achievement Award, which recognizes exemplary school district work in all aspects of school public relations, communications, marketing and engagement. Each entry is judged individually against the contest criteria – not against other entries – and judges select as many winners as meet the award criteria.
Congratulations to:
Bethel School District, Spanaway, Wash.
Bethel Strategic Communication Plan
Douglas Boyles, Communications Director
Highline Public Schools, Burien, Wash.
Employee Benefits: Transitioning to a Statewide Program
Tove Tupper, Assistant Director of Communications
North Thurston Public Schools, Lacey, Wash.
North Thurston Public Schools Bond and Levy 2020
Courtney Schrieve, Executive Director Communications
Pioneer School District, Shelton, Wash.
Pioneer School District Capital Levy 2019
John Gummel, Superintendent
Out of the four winning districts, Strategies 360 was proud to partner with two of them – North Thurston Public Schools and Pioneer School District – on their winning school funding campaigns. It was a pleasure working with North Thurston on their bond and levy in February, and with Pioneer School District on their November 2019 levy.
In addition, Strategies 360 was proud to help produce the following winning publications used to inform communities on their bond/levy efforts.
Award of Excellence – Marketing Publication
Award of Merit – Marketing Materials
Honorable Mention – Video
As school districts are focused on what school will look like in the fall, we want to take this time to again congratulate all the winners. To see the full list, visit: www.nspra.org/awards
Strategies 360 is a leader in K-12 school district communications, with expertise in public opinion research, strategic communications, publications, digital marketing, graphic design, web design, videos and crisis communications. Want to learn more? Email us at EdTeam@strategies360.com