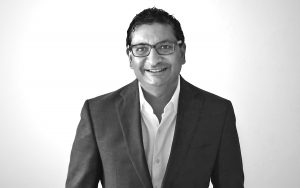 Headed by Sid Voorakkara, the new San Diego office will support clients with a range of services including business development, government affairs, and strategic communications.
April 3, 2020
San Diego, CA – Strategies 360 (S360) is deepening its California practice with a new office in San Diego. The office will be headed by new Senior Vice President, Sid Voorakkara. Sid joined S360 on April 1 from his practice, Ten Page Memo, LLC. Ten Page Memo clients will continue to receive the services they have come to expect and have additional access to Strategies 360's comprehensive offerings.
With expertise in communications and messaging, business development, government affairs and political strategy Sid serves non-profits and private businesses looking for creative collaboration to address their unique challenges.
"I am excited to expand service options to my clients and the San Diego region," said Sid. "My clients and the community will benefit from the depth and breadth of knowledge Strategies 360 brings."
In this moment in time, small businesses are focused on how they can keep the lights on, support employees, and care for their families. With this in mind, Sid developed a website to help small to mid-sized businesses and non-profits throughout California navigate resources through the COVID-19 pandemic – www.covid19biztools.com.
"It's the care Sid puts into his community that makes his addition to the firm so ideal," said Ron Dotzauer, Founder and CEO of Strategies 360. "Sid embodies the spirit of doing business in the West – combining innovation and collaboration to find win-win solutions for the community."
In his early career, Sid served as the Field Director at the United Nations Foundation when the SARS coronavirus erupted. He helped the UN Foundation serve as a conduit between the World Health Organization and reporters in the United States by coordinating national and local media conference calls with the WHO's Director of Communicable Diseases.
More recently, Sid served as Deputy Director for External Affairs at the California Governor's Office of Business and Economic Development. There, he was responsible for promoting California business investment resources with businesses, economic development stakeholders, local communities, and trade associations. Prior to his state service, Sid was a Program Manager at The California Endowment. He worked closely with non-profits, foundations, and workforce investment boards to build pathways into high-wage, high-growth jobs for Californians.
With offices in Sacramento, San Francisco, Carlsbad and Los Angeles, the San Diego expansion will be the firm's fifth California location. Across the firm footprint, S360 represents private, public, and non-profit clients at local, regional, and national levels. S360 offices support local communities with on-the-ground experts like Sid, while providing in-depth resources such as research, brand and marketing creative development, strategic communications, government affairs and public policy expertise.