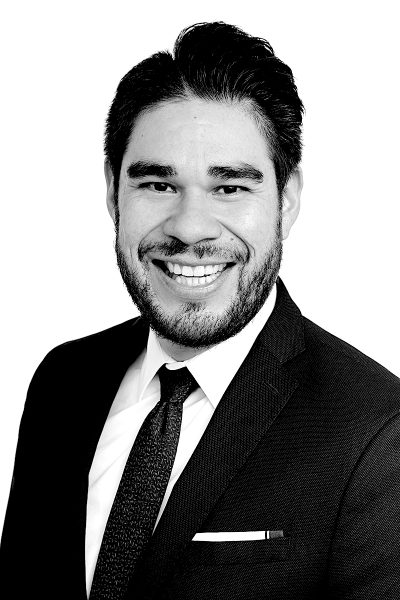 Menjivar is an experienced relationship and coalition builder who successfully bridges the needs of businesses, non-profits, and public agencies.
Los Angeles, CA – Michael Menjivar has joined Strategies 360 as Vice President of Government Relations for Southern California. He brings over a decade of experience in campaigns, fundraising, and advocacy at both local and statewide levels. With a focus on education, housing, and labor issues, Menjivar has developed a strong reputation for building relationships across interests – aligning people and causes.
"Michael is a passionate advocate known for finding win-win solutions that bring people together to advance political and policy goals," said Jeremy Oberstien, Senior Vice President of S360's Southern California practice. "Our clients will benefit from his great relationships, knowledge of the local issues, and skills in navigating multiple interests on some of LA's biggest challenges."
Most recently, Menjivar acted as Director of Strategic Relations for Central City Association of Los Angeles where he led the development of relationships across LA's business and non-profit community. Before this, he served the Los Angeles Unified School District where he collaborated across government offices, labor and union associations, non-profits, business, and advocates, guiding the board of directors for the country's second largest school district as they navigated policies and the changing landscape for education in the wake of the pandemic.
Menjivar has spent time working with housing advocates as the Public Policy Organizer for the Southern California Association of Non-Profit Housing and campaigned as a Field Director for the AFL-CIO. He began his career in progressively advancing roles in the University of California, Los Angeles' development department, concluding his service to the university as Director of Development.
"Our practice in California is made stronger with Michael's addition on our team," said Andrea Deveau, President of S360, California. "His work with some of the state's largest, most impactful institutions will offer meaningful insights and relationships for our clients across our five state offices."
Born and raised in the San Fernando Valley to parents who immigrated from El Salvador, Menjivar is a bi-lingual English and native Spanish speaker. He earned a Bachelor's of Science from UCLA and is a regular volunteer with local groups including serving as President of the San Fernando Valley Young Democrats and Chapter Director of the New Leaders Council in Los Angeles. He also serves on the Board of Directors for Abundant Housing Los Angeles, LA County Democratic Party Central Committee, as an appointed delegate to the CA State Democratic Party Central Committee, and as Controller of the Democratic Party of the San Fernando Valley.