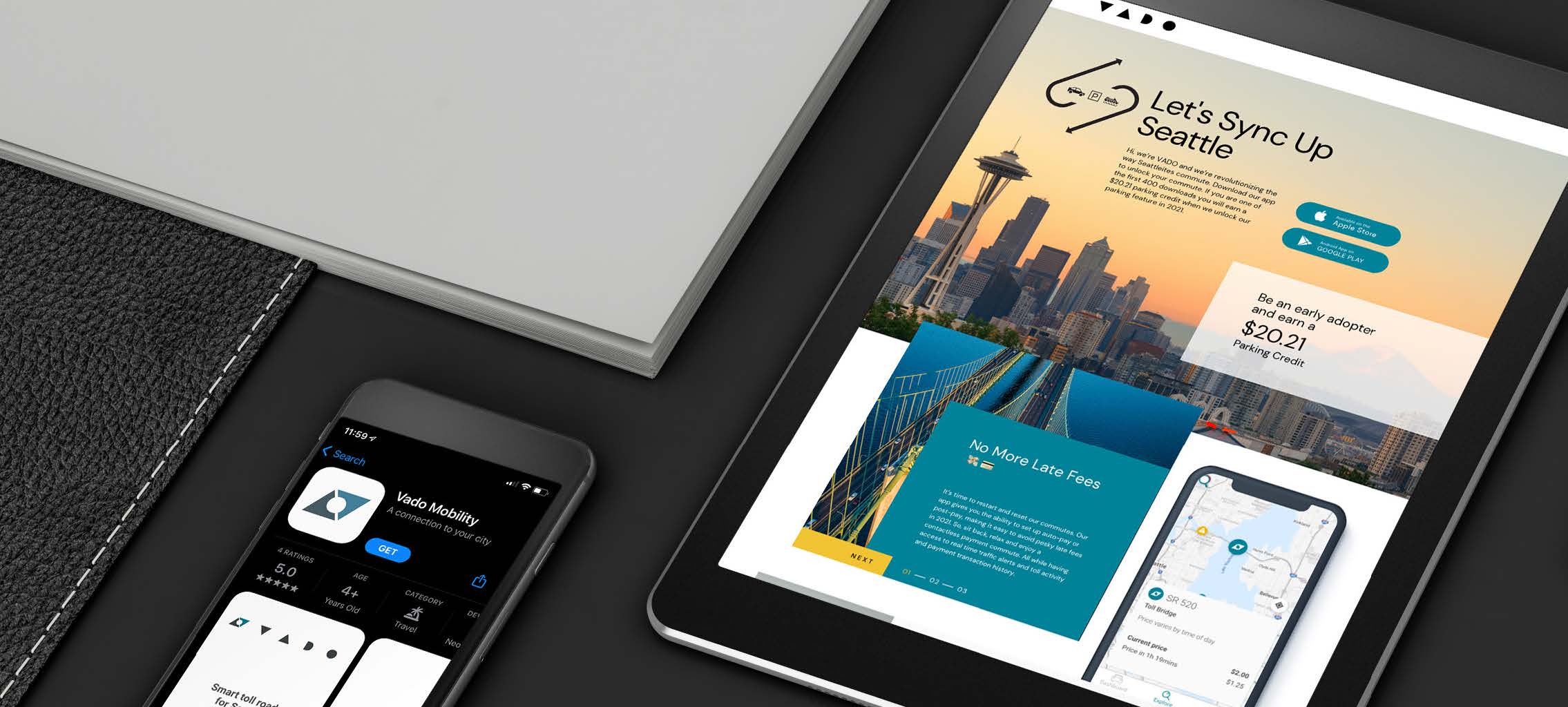 CHALLENGE
VADO Mobility wanted to create a comprehensive commuting app that would serve as a one-stop tolling, parking, and public transportation app. Users would be able to pay tolls as they cross a bridge, for example, but could also use the app to pay in privately owned parking garages. VADO wants to pilot the app, and test marketing, in Washington state before launching nationwide.
SCOPE AND SERVICES
Web Engineering and mobile app development
Brand
Marketing Strategy
Advertising Concept to Completion
Media Strategy
Digital Marketing Management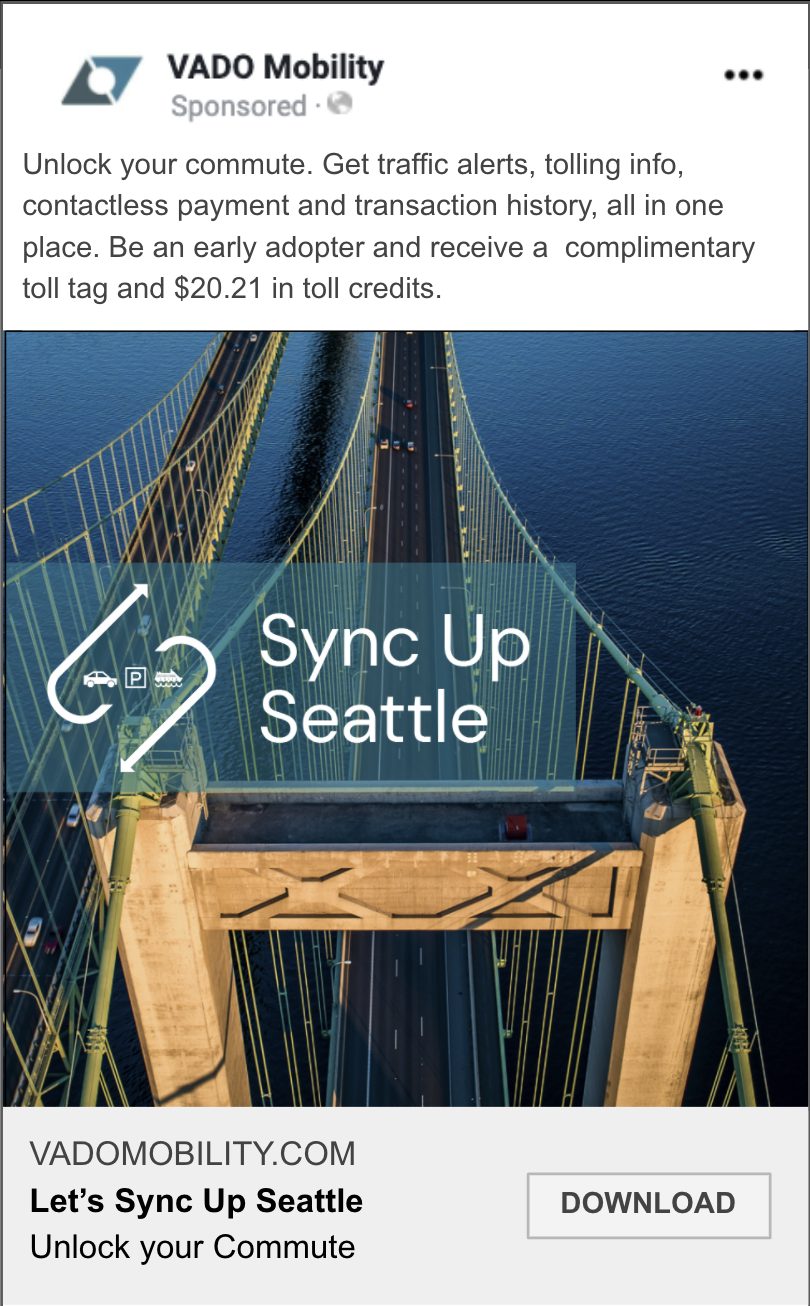 WHY/LOCAL KNOWHOW
S360 is a full-service agency with comprehensive communications services in-house not traditionally found in one group. Our web and app development, market research, advertising, media strategy and digital marketing teams all collaborate seamlessly. This allowed VADO to contract with a single agency, which facilitated a more efficient and cohesive campaign.
WHAT WE DID
Working closely with VADO, Strategies 360 built a native iOS and Android app that is tied to VADO's proprietary tolling hardware. The app and hardware worked on all Washington state tolling locations and allowed users to create and fund accounts that can pay tolls as well as work in other settings with VADO's payment infrastructure.
We conducted extensive audience research in order to develop an effective marketing strategy that would drive conversions to the app. This included identifying those workers (essential workers, hospital staff, WSDOT employees) most likely to still be commuting during pandemic, their communities and traffic patterns. Then we launched an integrated conversion campaign 'SYNC UP SEATTLE' utilizing tactics such as a dedicated website, social channels and in-app marketing.

WHY IT WORKED
Our approach to our work – from web development to marketing – is based on audience insights. This makes our app usable. It makes our marketing plan targeted and efficient. Our goal was 500 new users within the first month, which seemed significant given that people are not traveling at the rates that they were pre-pandemic. Our effective audience targeting and transactional marketing strategy allowed us to blow past the goal and gain 3,000 new users within the first month. We are continuing to build a user base and refine messaging in Seattle while assisting VADO to prepare for a nationwide rollout.