Seattle Public Schools Recruitment Campaign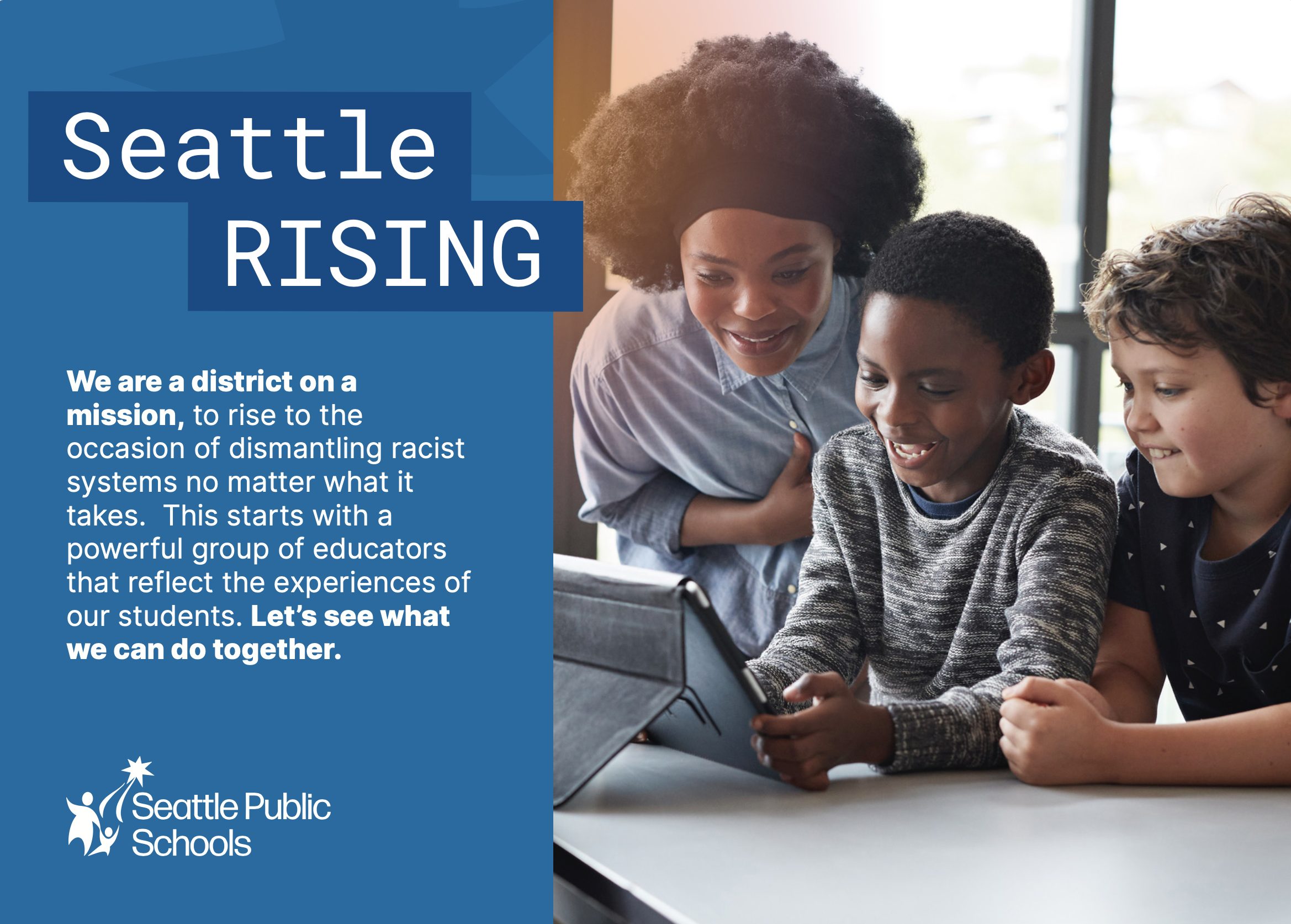 ---
The Challenge
Seattle Public Schools has an uphill climb when it comes to recruiting Black educators in one of the whitest cities in America. We aimed to develop a sustainable, strategic recruitment program to help sell not only the school district, but Seattle itself, to graduating Black educators in the US.
---
Why S360
S360 has built longstanding, trusted relationships with Seattle Public Schools, and our firm's own commitment to diversity, equity, and inclusion and our full-service offerings made us uniquely positioned to support this important work.
---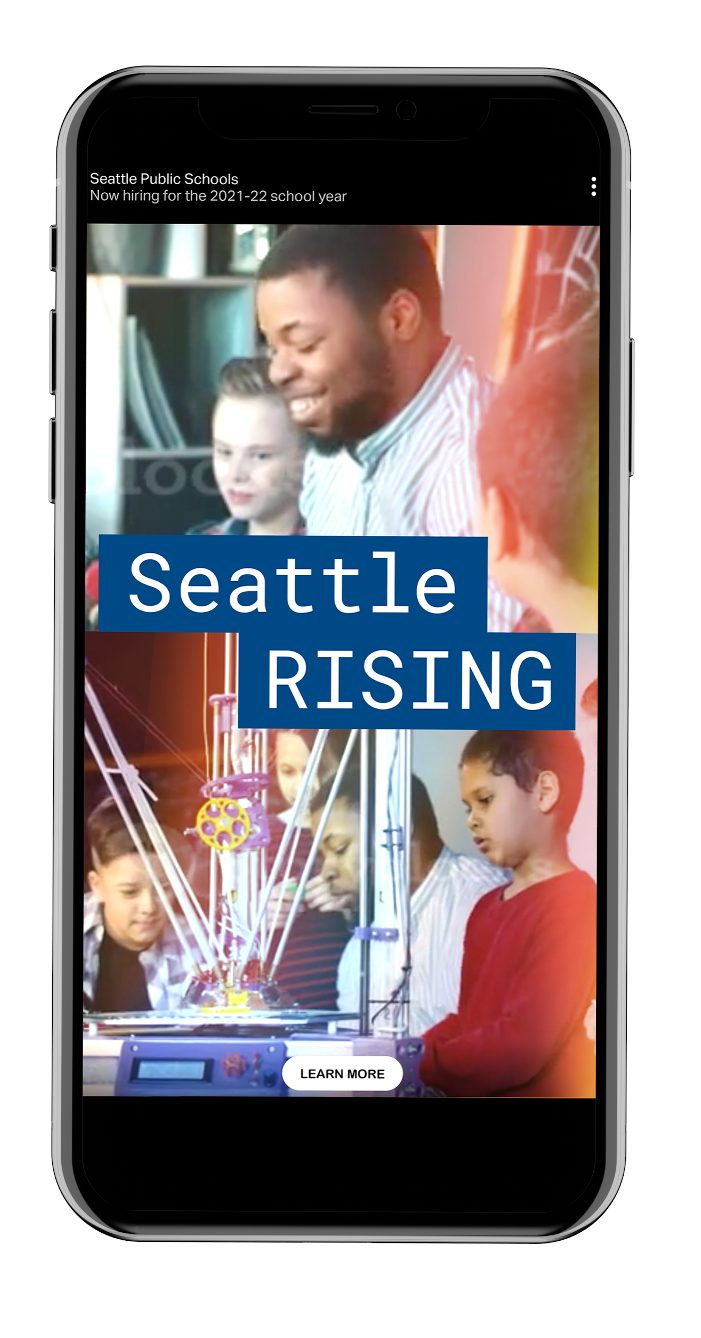 The Approach

"Listen, and listen well." That was our first step. We talked to current educators in the system, asking the tough questions regarding what it's really like to teach in Seattle. Then, we looked at the demographics of the country, where Black educators were coming from, and reached out for some small focus groups to test creative concepts and messaging.
The final campaign, "Seattle Rising," was then developed to work across paid, owned, and earned channels. Our plan included innovative and creative solutions to reach a younger generation of future teachers. Working collaboratively, we met with community leaders often to ensure our message was on point and relevant. With a conservative budget we developed an integrated campaign that worked efficiently for both paid channels and recruitment teams. Our creative was developed to be tailored for specific conversations, allowing recruiters to easily customize materials depending on time of year and application.
---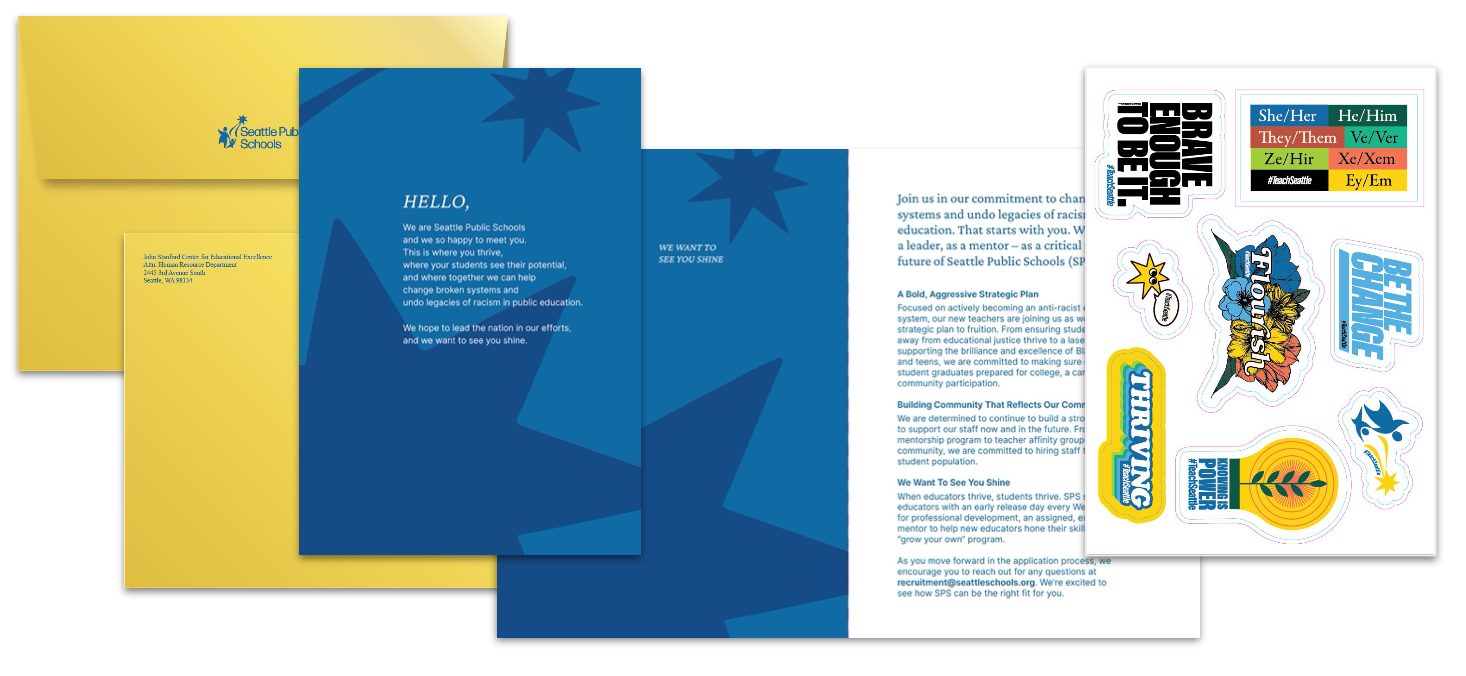 ---
Why it Worked
In a district overwhelmed with COVID issues, budget issues, and shifting leadership, our program gave them holistic plug-and-play programs they knew were well considered, proven, and vetted across multiple communities. 
Seattle Public Schools saw increased attendance of Black educators at their job fairs and in those who applied for jobs at the district. Additional preliminary data shows an increase in teaching staff who identify as educators of color. We still have a lot of work to do, but we are so pleased to see this increase in teachers of color, including Black teachers.
---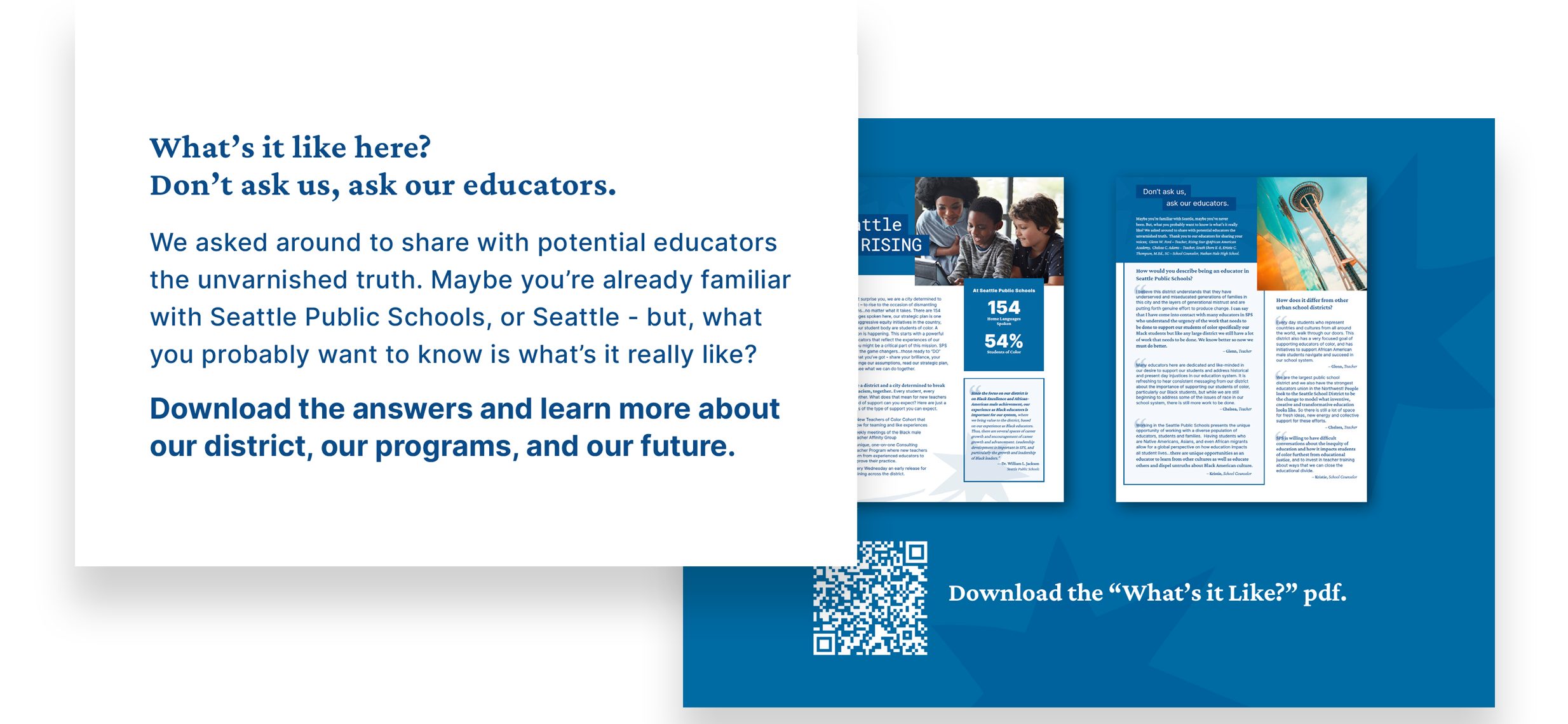 ---
"Seattle Rising" was recently honored with a Golden Achievement Award from the National School Public Relations Association.
---
Scope and Services
Advertising

Communications

Design and content development

Digital marketing

Paid media strategy and management

Public affairs and government relations

Video and audio production

Web development and engineering