It's Your Move, Montana
---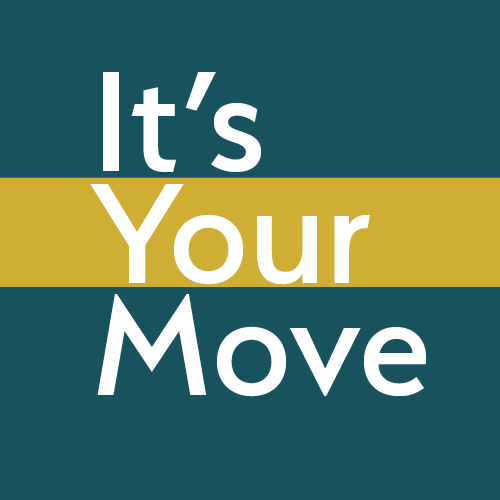 The Challenge
During the height of the COVID crisis Montana faced an escalating number of new infections and deaths and one of the lowest vaccination rates in the country. Vaccine adoption campaigns fell on deaf ears to a target who didn't trust public health officials, scientists, or most politicians. We had an uphill climb to make even the slightest dent in this dismal number.
---
Why S360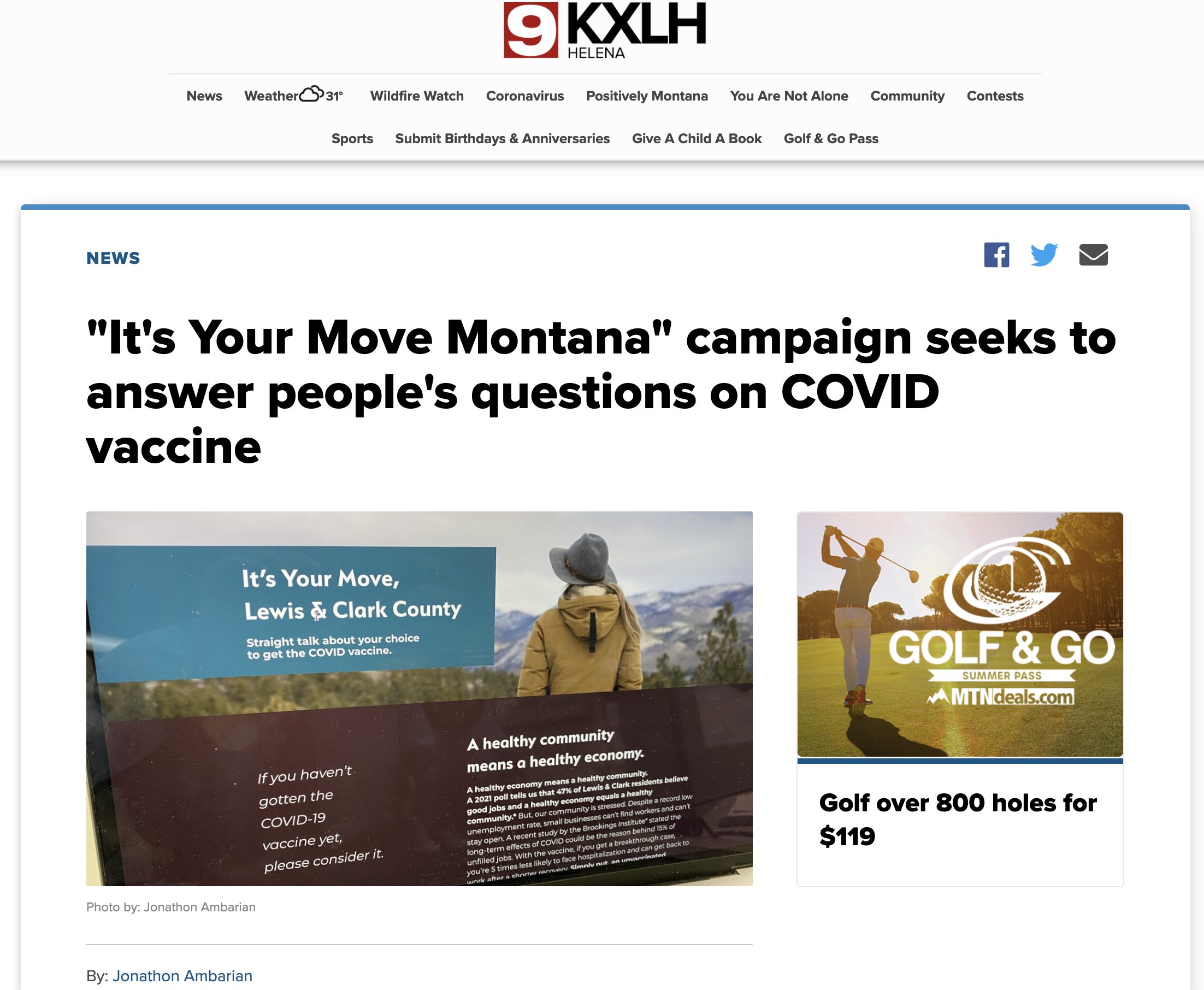 With a team with deep roots in Montana, and a cross-disciplined team of communication, political, advertising, and media experts, we were able to collaborate to create a sharp, flexible campaign that found every possible channel to communicate to our hard-to-reach audience. 
---
The Approach
Our strategy aimed to invite "fence-sitters" to consider the vaccine. This hard-to-convince audience had already been inundated with state and national campaigns. We knew through research that their hesitancy was based in fear and uncertainty, and that anonymity was critical to them—they did not want their neighbors to know their vaccination status.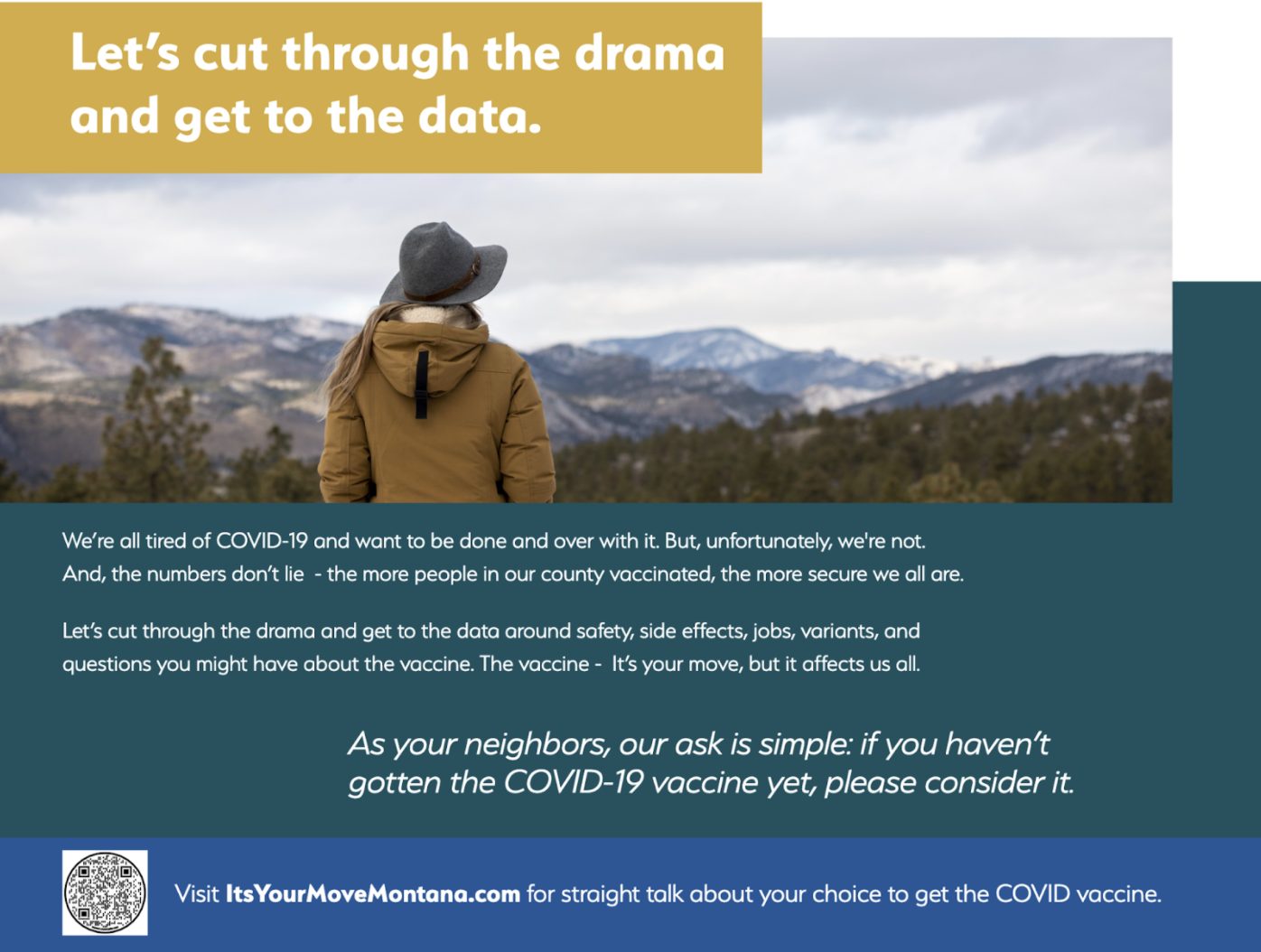 We presented an offer to our target as opposed to a directive with the campaign "It's Your Move, Montana."  With anonymous Montanans looking over their local landscape, our language consistently presented the vaccine as a personal choice. We avoided fear-based messaging, focused on economic security and personal safety (priority topics for our audience), and presented scientific data as an opportunity for our target to do their own research. We also distanced our campaign from the public health department and reiterated at every turn that we weren't promoting mandates, just conversations between neighbors.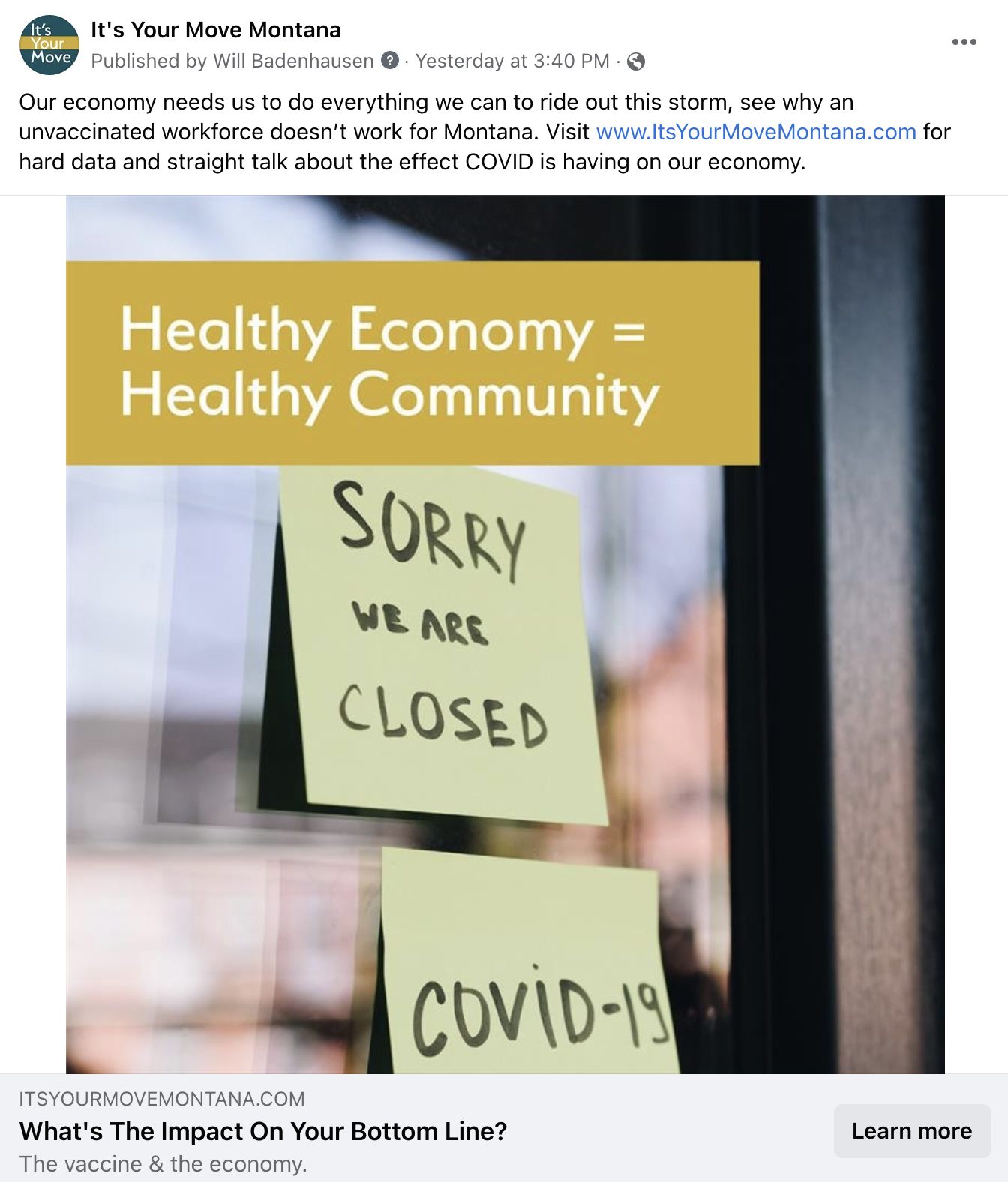 Our media strategy was integrated and nimble. Considering the limited media budget, and urgency of the campaign we adjusted strategy weekly considering each channel's success in driving residents to the site, and to the map of vaccine sites. Message testing was ongoing and informed weekly display, print, and social ad content. The earned component of the campaign paralleled the paid efforts, and engaged community members within their sphere of influence and to their comfort level. Our earned efforts included a promotion of a "txt a local" option where one could reach out to anonymously ask questions from a trusted local.

---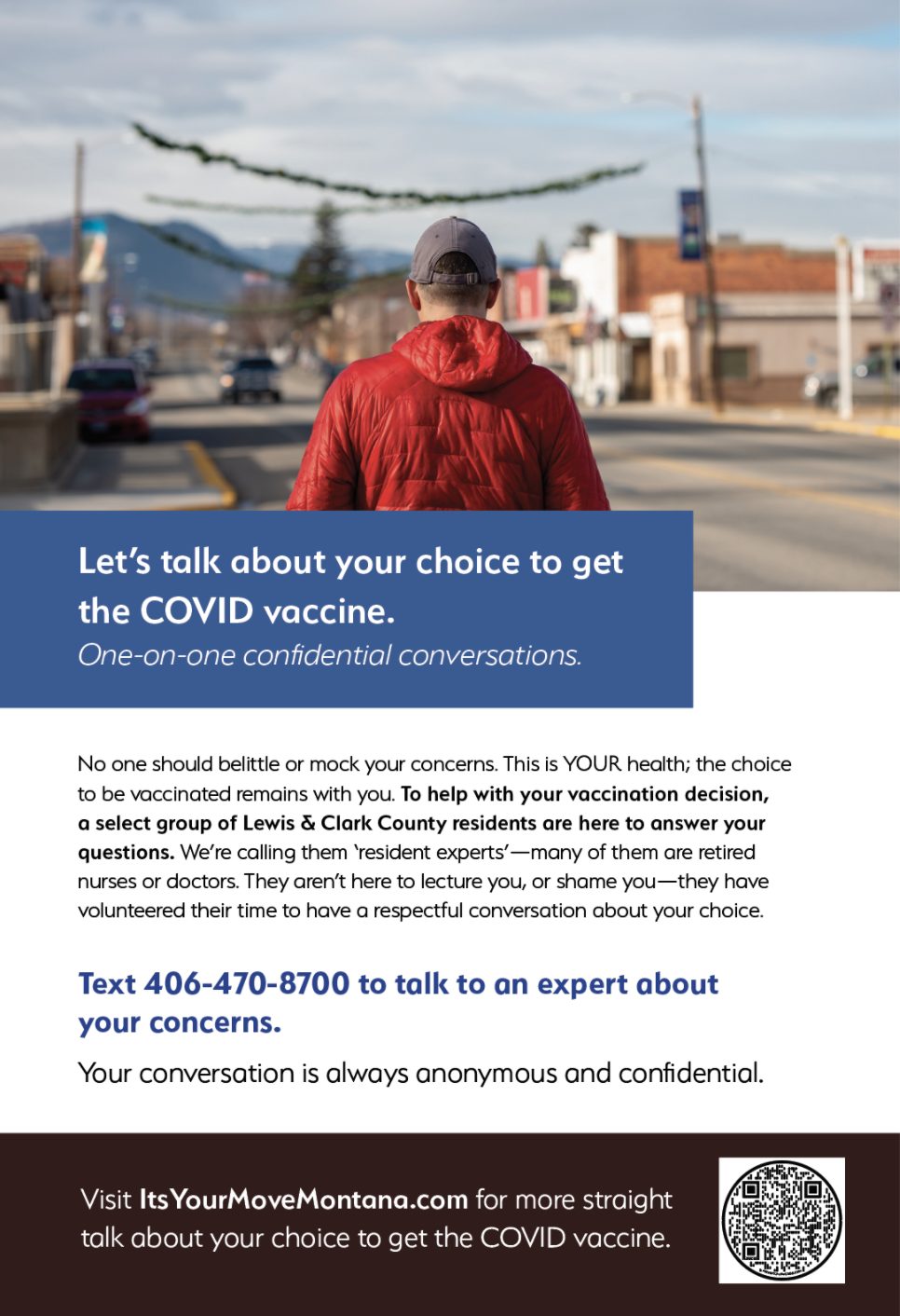 ---
Why it Worked
A truly integrated effort, each paid, owned, and earned component worked in sync. Our local team was able to usher the message along while our paid media was nimble enough to respond to our extraordinarily specific targets' concerns. And, with a collaborative client, our campaign was able to evolve in response to our reporting results quickly. 
---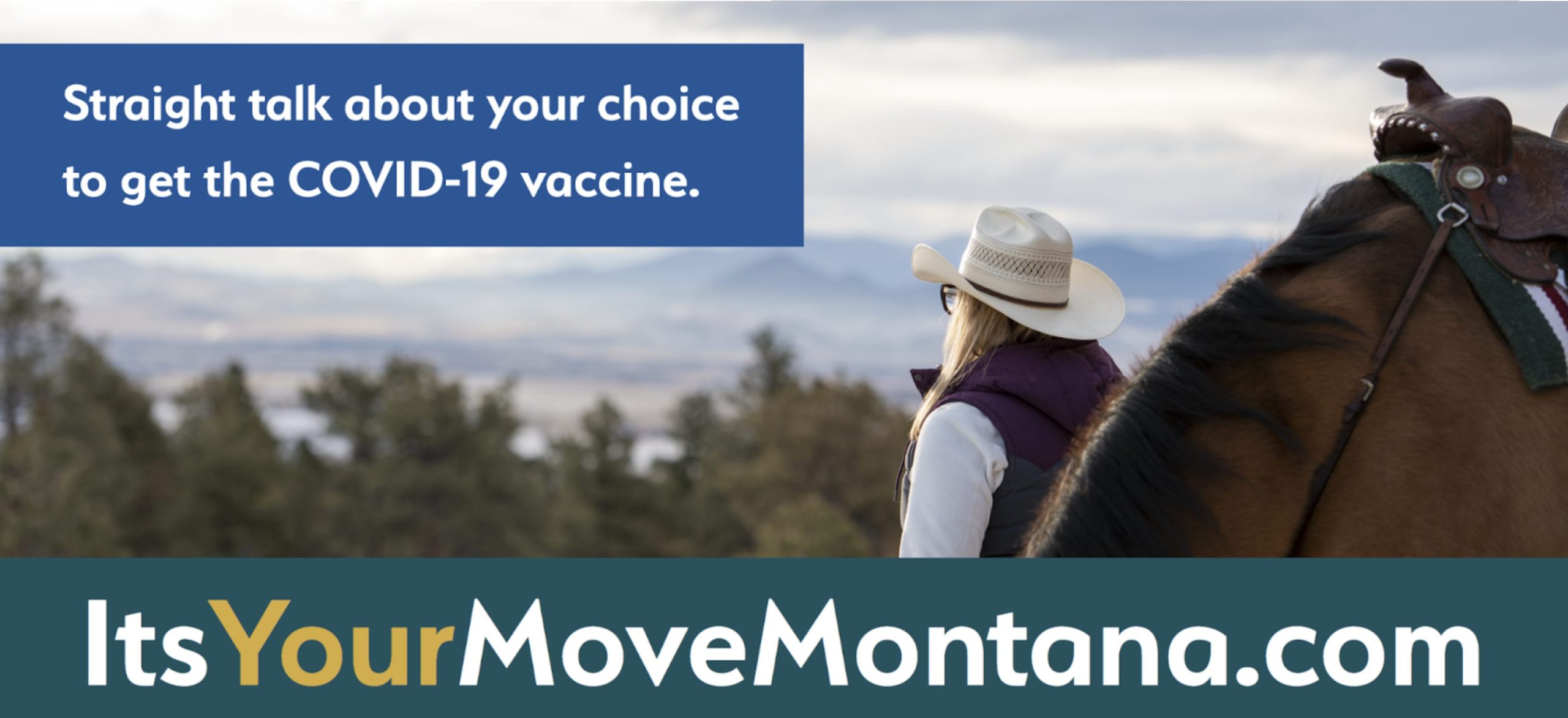 ---
The campaign managed to successfully reverse a decline in vaccinations based on the previous quarter's data, increasing vaccinations in January by 34% compared to the December numbers and by 45% overall.
---
Scope and Services
Advertising

Communications

Design and content development

Digital marketing

Paid media strategy and management

Public affairs and government relations

Video and audio production

Web development and engineering