Idaho LAUNCH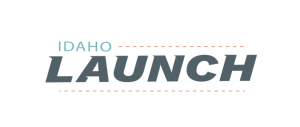 ---
The Challenge
Idaho has some jobs to fill. As the need for skilled labor rises, the need to build a workforce to match becomes a bigger challenge. We needed to serve the unemployed, the underemployed, and the businesses looking to build a stronger workforce. Idahoans weren't accessing everything that the Workforce Development Council (WDC) was offering, and we had the data to prove it. A new site and a campaign was in order to quickly get the word out.
---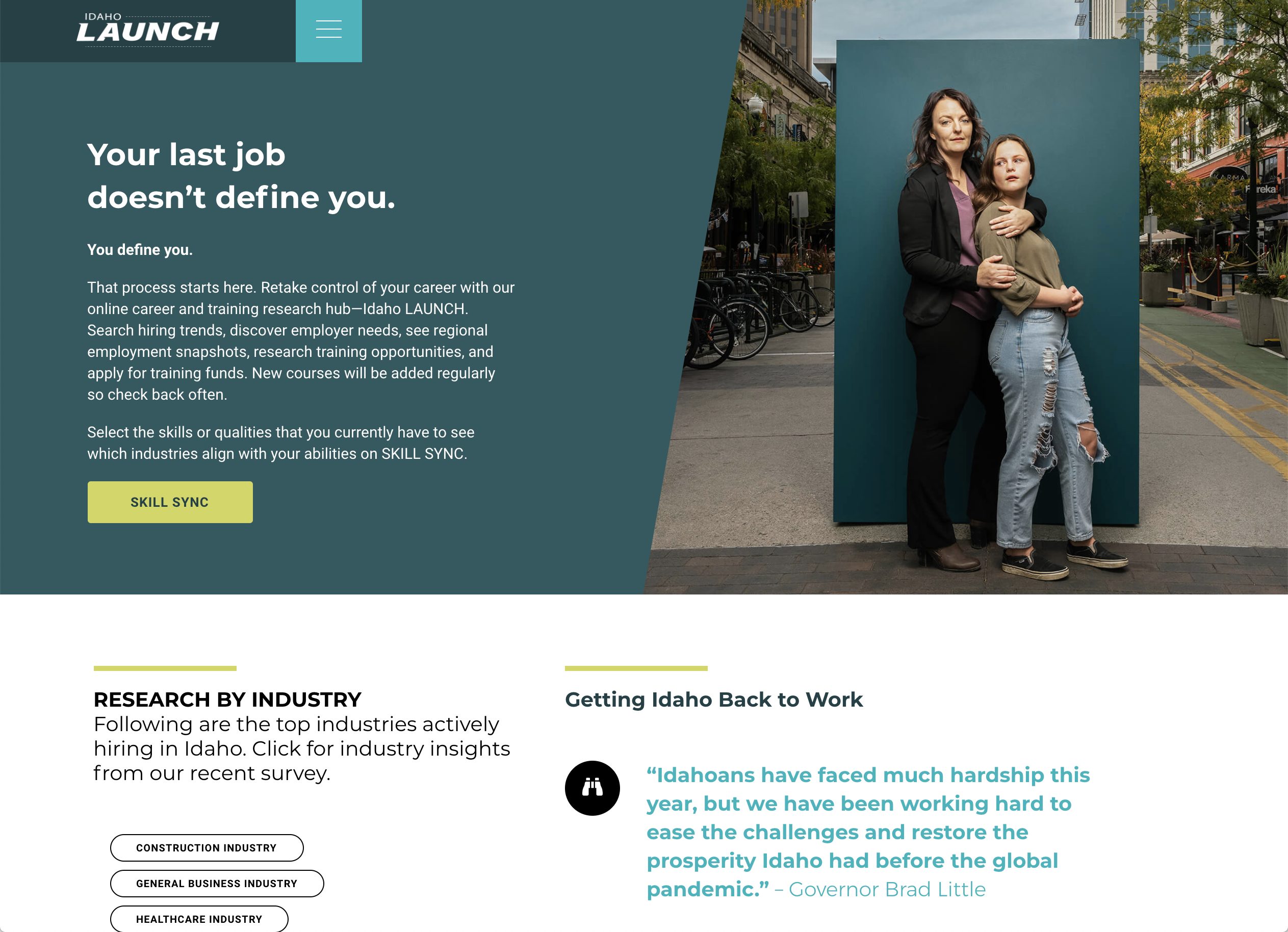 ---
Why S360
The broad depth and breadth of skills at S360 was critical in seeing this project to completion. With an office in Boise, and an advertising team in Seattle, an integrated effect between paid, owned, and earned efforts was highly coordinated to deliver a fully integrated campaign considering every efficiency in the market and was producible with COVID precautions at their height.
---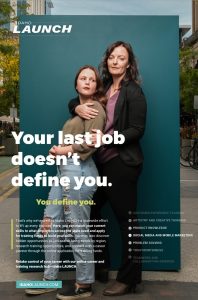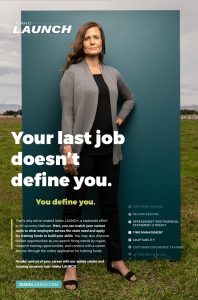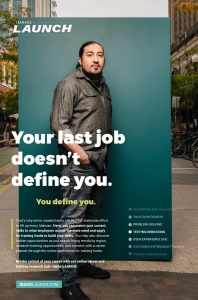 ---
The Approach 
Through an extensive survey of potential employers, interviews, existing messaging, and unemployment data insights we shifted gears to serve a larger audience and a new media landscape. When we developed the "Idaho Launch" campaign, the core idea was that Idaho Launch was your reset research hub and centered around a site where users could research what skills they had and how those skills paired with what Idaho employers were looking for in the current environment, then find training for skills they might be lacking and access funds to help with that training. Idahoans could also research by region, industry, or educational opportunities.
Our media plan considered the most efficient access points and hyper-targeted our audience, incorporating both search, social, radio, streaming video and audio, and partner toolkits in a rolling execution that allowed optimization throughout the campaign. All efforts drove to a dynamic site developed in-house and updated often as the campaign developed.
---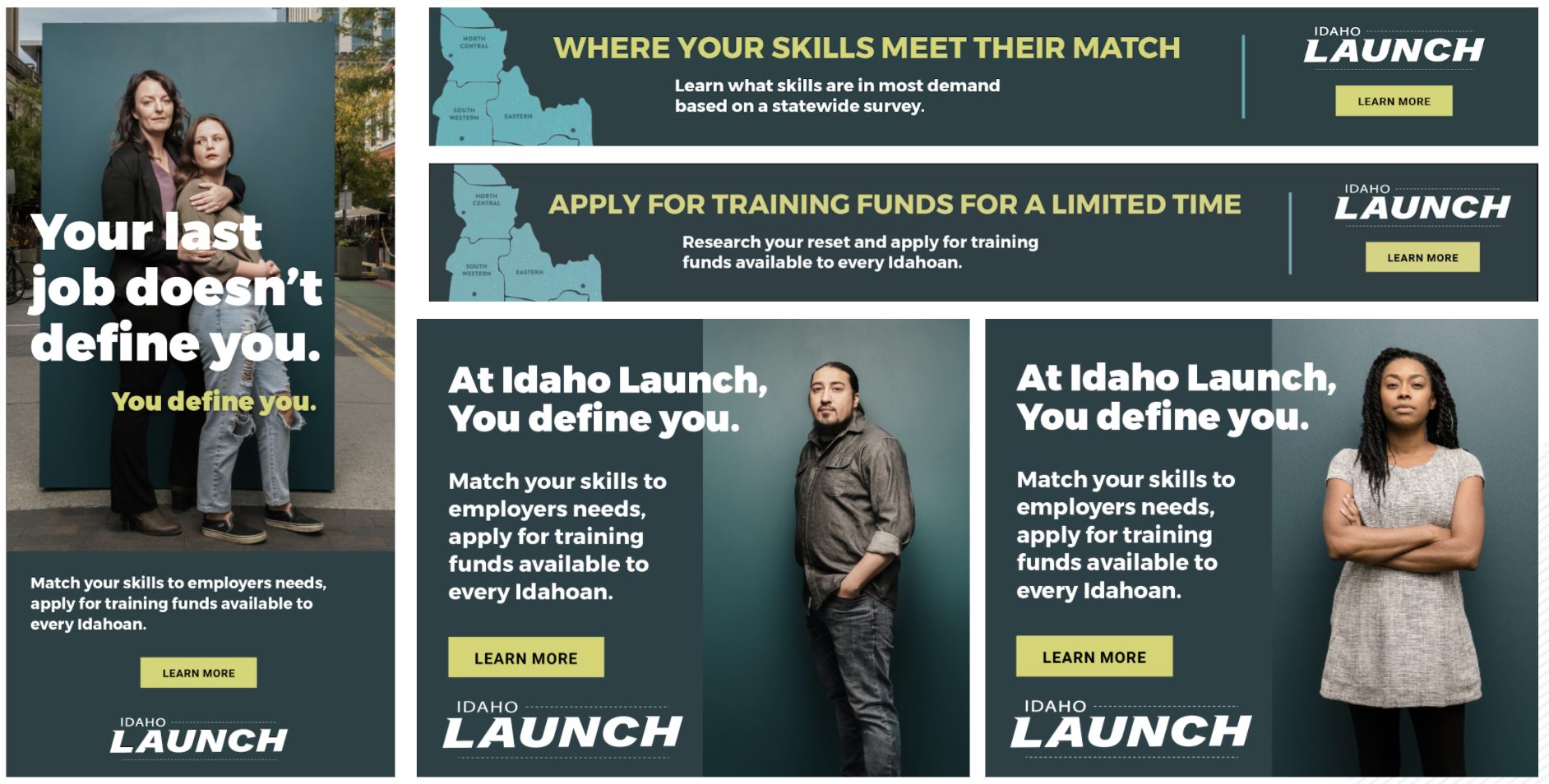 ---
Why it Worked
In an initial multimedia campaign that lasted less than seven weeks, we were able to draw thousands of Idahoans to the website to research options and specifically connect several hundred state residents with the Department of Labor to take advantage of CARES Act funding for career training. The campaign routinely exceeded projected engagement rates even for the harder-to-reach rural, Latino, and male audiences in Idaho.
---
---
Through Idaho Launch, thousands of Idahoans have been awarded training funds to get the education they need to find their next, better job.
---
Scope and Services
Advertising 

Cultura

Design and content development
Digital marketing
Paid media strategy and management
Video and audio production
Web development and engineering
---
COVID CONSIDERATIONS

Right before the launch of the campaign, COVID-19 came and shook our world.
The foundational elements of this campaign were solid but flexible,  allowing us to step back and reevaluate the media plan to accommodate the foreseeable media landscape. We adjusted our hyper-targeted approach and leaned into a statewide search, sponsoring placements to test the efficacy of messaging for all of Idaho. Then, we intend to follow quickly with a streaming audio, social, and display campaign informed by our initial efforts.
Because of the thorough discovery and campaign plan that was developed initially, we were able to pivot quickly and accommodate even the most surreal marketing landscape.