Register Here
Register Here (BC Election 2020 and the Resource Economy)
Strategies 360 and Falkirk Environmental invite you to join us for an informative look at the BC election and what it means for BC's resource industries.
Our panel of experts will boldly attempt to predict the possible outcomes and explore what each outcome may mean for BC's resource industries. We'll provide insights into public opinion polling, not just on horse race but on what's motivating voters. We'll look at key ridings to watch, and how those battlegrounds may affect not just the outcome of the election, but the future policy environment.  And we'll take a high level look at the implementation of UNDRIP in the province and what it means for the resource sector today and what might change with the election of a new government.
Register, and we'll send you the webinar information!



Moderator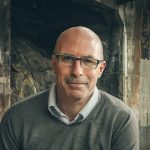 Michael McPhie, Founder and Managing Partner, Falkirk
Michael is an accomplished executive with more than 25 years of experience in the Canadian mineral exploration and mining industry. In addition to Falkirk he serves as Vice President, Sustainability and External Resources with Talisker Resources Ltd.. Prior to this, Michael was Chair of the Board of Ridley Terminals Inc., a Federal Crown Corporation, where he led the sale of the terminal in 2019 to a consortium of US investors and the Lax Kw'alaams Band and Metlakatla First Nation.  Michael was also co-founder and Executive Chairman of IDM Mining Ltd., owners of the Red Mountain Gold Project near Stewart, BC, that was acquired by Ascot Resources in 2019. Michael is the former President & CEO of the Mining Association of BC and served as past Chair of the Board of the BC Institute of Technology (BCIT) and the Association for Mineral Exploration BC (AME).
Panelists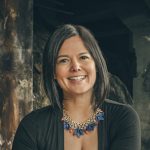 Christy Smith – VP Indigenous and Stakeholder Relations, Falkirk
Christy is a highly accomplished Indigenous (Komox First Nation) business professional with 22 years of proven expertise in community engagement, negotiations, business development, risk assessments management and mitigation, facilitation and strategic planning.  She specializes in working within the consultation requirements of permitting and the environmental assessment process.  She is recognized for her professional and personal understanding of non-traditional/traditional Aboriginal culture
Christy is uniquely expert in UNDRIP, the duty to consult, and the opportunities and challenges the resource sector in BC within this new policy framework.  Hear from Christy what this election might mean for the future of resource industries and projects in the province.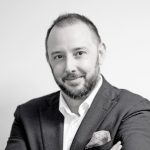 Michael Gardiner – President, Strategies 360 (Canada)
Michael leads Strategies 360 in Canada. Few British Columbians have more insight into BC's election dynamics. Michael played key roles in central campaign war rooms for 4 of the last 5 BC elections, and lead the team that secured John Horgan the leadership of the BC NDP.
Michael will provide insight into the possible outcomes on election night, and the implications on the resource industry.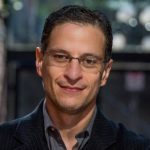 Mario Canseco – President, Research Co.
Mario has analyzed and conducted public opinion research since 2003, designing and managing research projects for clients across the private and public sectors. Mario is a sought-after commentator on political and sociological issues and writes a column for Glacier Media. His articles have also appeared in the Vancouver Sun, the Globe and Mail and the National Observer.
As we enter the home stretch of the campaign, Mario will share insights into voter attitudes on major issues and how that affects how each political party's platforms.
Sponsored by:

Strategies 360 – S360 is the West's leading public affairs firm, with a footprint spanning the entire west coast and a powerful British Columbia presence anchored in Vancouver. The S360 team have helped clients succeed on major mining, LNG, forestry, and heavy industry projects across its footprint.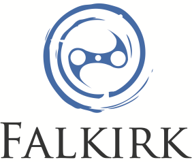 Falkirk Environmental (www.falkirk.ca) – Falkirk is one of Canada's leading management consulting firms specializing in major project permitting, regulatory, environmental and Indigenous affairs for the resource sector.  Falkirk helps resource companies get to "yes" on projects in a timely and cost-effective manner with a broad basis of understanding and support.  Falkirk has led the permitting and environmental assessments of dozens of mining, energy and resource projects in BC and understand all aspects of this increasingly complex area of the business.