Bristol Bay Native Corporation 2020 Campaign — "More than a Corporation"
Launched in July of 2020, this campaign is a fully integrated effort celebrating the depth and diversity of Bristol Bay, its people, and the BBNC community. 

BBNC IS ALWAYS MORE THAN A CORPORATION. 

It's a community, driven by our values and commitments, working together to invest in the Bristol Bay region and its people, land, and resources. This concept explores the values and ideals that define us—courage, community, creativity, commitment, and culture. These are among the things that BBNC stands for and embodies as a company and a community. 
For those that already know BBNC — this gives us an opportunity to remind people that BBNC is more than just business as usual, that we play a role in our communities—a role driven by our mission, shared values, and our character. And for those that might not be familiar—this campaign allows us to introduce ourselves, and to share the story about how BBNC is different from other Alaska Native Corporations, and from the corporate universe in general. 
---
---
FULL INTEGRATION
This fully-integrated, year-long campaign will share the BBNC story across a broad range of channels and platforms—broadcast, radio, streaming video and audio, social, display, events, direct mail, user generated content, out of home, and merchandise. All media and creative channels will roll out over a twelve-month period, allowing an "always on" strategy that aims to cut through the noise of an incredibly crowded media landscape that will be dominated by a presidential campaign, local Alaska elections, and COVID-19. And the media plan itself was designed to be as flexible as possible so we can navigate the shifting sands of the COVID pandemic. 
The campaign is designed to amplify shareholder and community voices. This allows others to contribute to the BBNC story and attest that BBNC is, in fact, more than a corporation. Through vignettes and community-generated content, BBNC's community will share, in their own voices, what courage, creativity, culture, and other BBNC values mean to them personally.  
Developing campaign creative during a global pandemic was a challenge, but we managed to produce all assets while following the strictest safety guidelines. Through remote recording, use of existing assets and immense collaboration a campaign was developed with the safety of BBNC's employees and communities as priority. 
Our concept and execution was so well received that Portugal. the man, Alaska's most successful pop export, allowed use of their song for the tv and radio spots.
---
BBNCONNECT.COM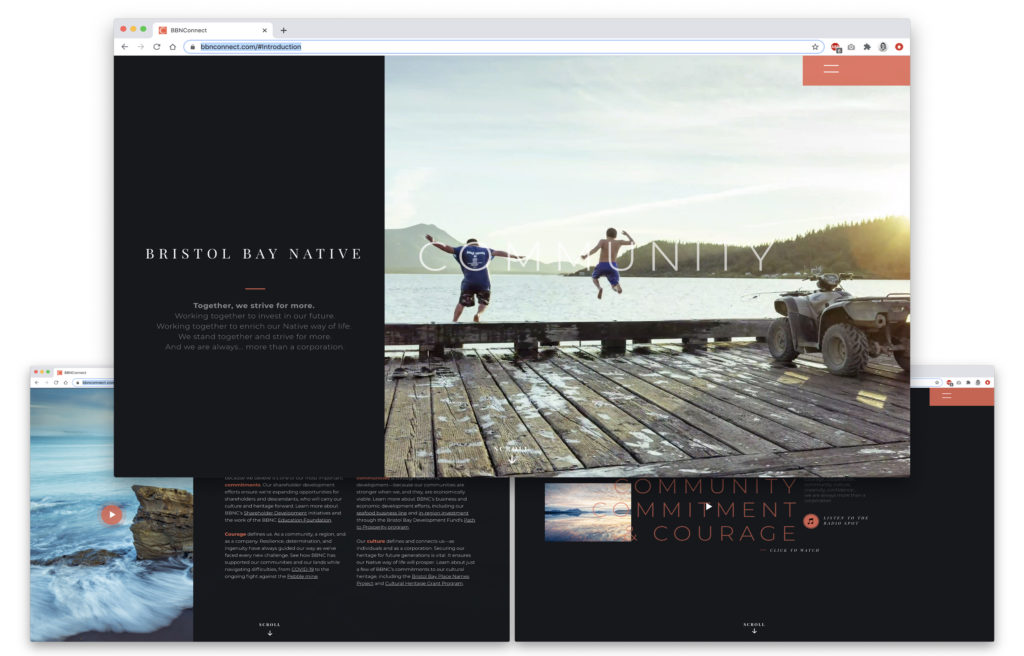 ---
OOH/WINDOW & HOUSE SIGNS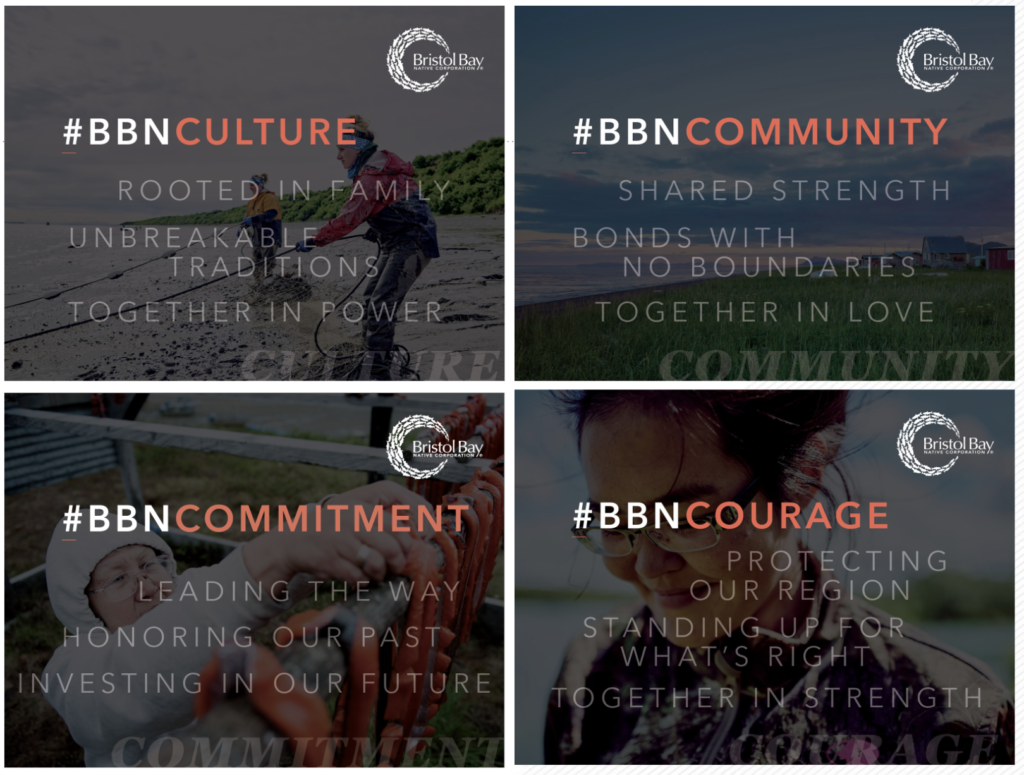 ---
SOCIAL CONTENT DEVELOPMENT

---
PRINT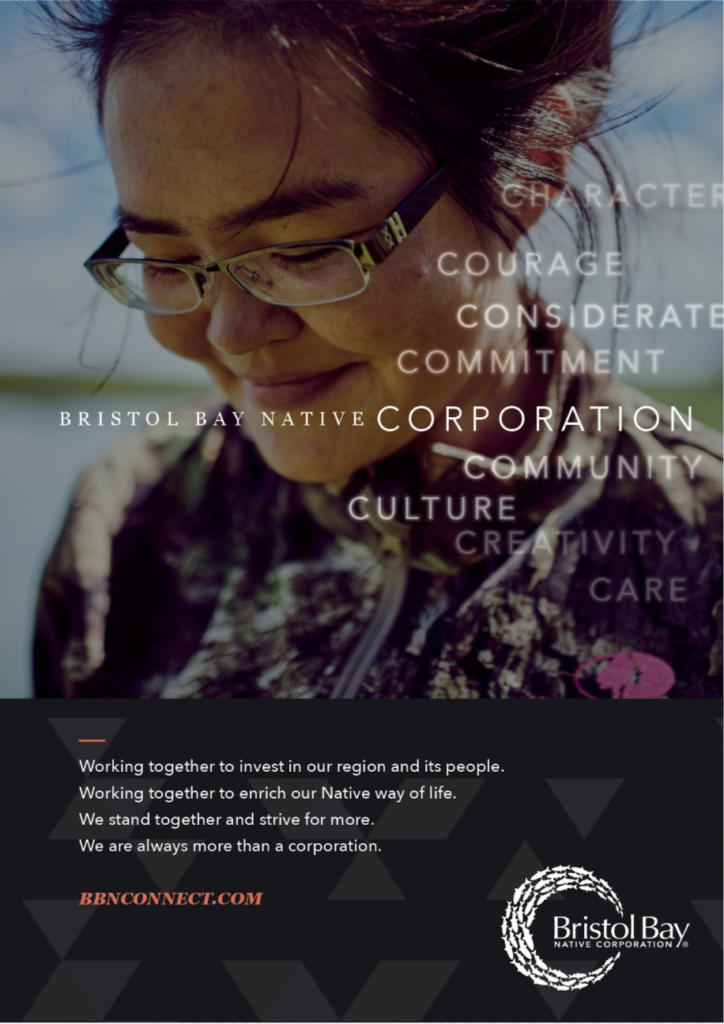 CUSTOM MASKS