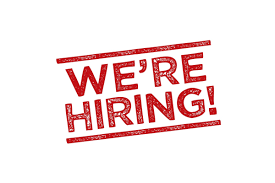 Job description
As a senior designer, you will play a key role on a variety of fun and challenging projects ranging from brand development, to websites, to fully integrated digital marketing campaigns. You will deliver top tier creative and will take a lead design role that includes mentoring and leading design staff on projects. This position is perfect for a skilled and experienced designer with a wide range of work experience across digital and print mediums. Your experience allows you to ask the right questions of clients and deliver clear strategic solutions in a fast-paced environment. You will work within a multidisciplinary team to develop and create design solutions that are beautiful, intuitive and functional.
WHAT YOU'LL DO
Design some projects from start to finish working with an art director to develop concepts and execute on goals.
Oversee some design projects, from conception to delivery.
Design original pieces, including illustrations and infographics, for print and web usage
Generate ideas to portray concepts, at times presenting concepts to clients (internal and/or external)
Develop UX – user personas & journeys, IA, wireframes etc.
Maintain brand consistency throughout all projects
Liaise with project teams to ensure deadlines are met
Stay up-to-date with industry developments and tools
Lead, manage and mentor designers
REQUIREMENTS
Demonstrable range in graphic design skills with a stellar portfolio to showcase
4-6+ years of experience
Ability to work with a team to transform our clients' vision into final deliverables
Must be comfortable presenting to peers and executive level stakeholders
Establish and promote design guidelines, best practices and standards
Extensive understanding of web design process
Experience in producing online display advertising and animated ads
Work experience in an agency is preferred
Print production capabilities
Proficiency with Adobe CS – Photoshop, Illustrator & InDesign
Proficiency with prototyping tools such as Sketch, UX Pin, InVision
Ability to manage and mentor junior staff on project work
Preference for motion graphics and video editing skills
Preference for experience delivering projects in MS Office formats – PPT, Office, etc
To Apply
No phone calls please. Apply by sending a cover letter, resumes and creative portfolio examples with "Senior Designer Position" as the subject line to jobs@strategies360.com
Job Type: Full-time
Pay: $75,000.00 – $85,000.00 per year
COVID-19 considerations: All staff must be vaccinated and boosted.
Work schedule and location: Staff are in the Seattle office Monday through Thursday, working remote on Friday.