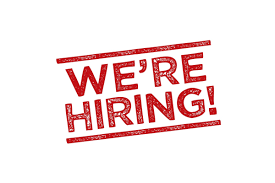 Position: Senior Communications Manager
Location: Anchorage, AK
Status: Full-time
Strategies 360 is looking to hire an energetic, detail-oriented self-starter as the new Senior Communications Manager in our Anchorage office. This role will work with Strategies 360 teams in Alaska and across our footprint to help our clients in all facets of strategic communications.
This is a position in a fast-growing company that has offices in 13 Western states as well as Canada, Indonesia and Washington D.C.
Job Overview:
The successful candidate will assist with social media management and content creation, develop compelling messaging, pitch stories to the media, produce opinion editorials, draft and implement communications plans, and respond to other issues as they arise.
We are looking for a good collaborator, strong writer, and effective communicator with marketing know-how who understands the multiple and complex ways in which individuals and organizations connect their message to their ideal audiences. We need people who understand or can learn how to manage political and communication challenges at the national, state and local levels and can help address those challenges for our clients as they engage the general public.
Roles and Responsibilities
Assist with developing, implementing, and monitoring marketing and communication campaigns
Prepare and/or edit material for clients, including communication plans, press releases, opinion editorials and talking points
Create content for social media platforms, assist with management and monitoring duties on multiple platforms
Work with internal teams to create digital marketing campaigns
Create and maintain spreadsheets, databases, documents and presentations
Stay up to date on industry trends and able to stay ahead of the curve
Provide account and project support as needed
Track and manage incoming invoices, contracts, expense reports
Represent clients at events and press conferences as needed
Communicate with media and other influencers to arrange story placement in local, state and national outlets
Required Qualifications
Bachelor's degree in journalism, English, marketing, business, political science or communications-related field (or equivalent experience)
2+ years prior experience working in a marketing or communications role
Proven success working on a team to execute marketing and communications strategies and campaigns
Understanding of how communication impacts public policy
Proficiency in (or ability to learn) social media platforms including Facebook, Instagram, Twitter, LinkedIn, TikTok
Preferred Qualifications
Proactive, excellent organizational and project management skills and the ability to meet deadlines
Analytical and strategic thinker
Capable of working well as part of a team as well as independently
Experience simultaneously managing multiple projects with different deadlines
Superior written and verbal communications skills
Strong editing and proofreading skills
Resourcefulness with an aptitude for solving problems
This is a non-exempt position with benefits that include: 
Salary commensurate with experience ($60,000 to $70,000 annually DOE)
Health insurance
Paid vacation
401k plan
About Strategies 360
Strategies 360 is one of the country's leading strategic positioning firms. We are experts at negotiating the political landscape, crafting content, building coalitions and targeting communications. We create the environment for our clients' business and public policy successes.
The Alaska team carefully crafts strategies that work within the client's budget to help them realize long-term financial growth and maintain business, social, or political relevance. In the 21st century, business strategy, public policy, communication and marketing are all intertwined. Strategies 360 provides expertise in all these disciplines under one roof. We achieve success with thorough public opinion research, targeted messaging, compelling campaigns, and coalition building from Alaska to the halls of the Capitol in Washington, D.C.
How to Apply
Send resume, cover letter, writing sample, and references to Charles Fedullo, Senior Vice President, Alaska at charlesf@strategies360.com