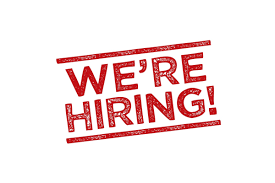 Position: Public Affairs Director/Vice President
Location: Seattle/South Lake Union
Status: Full-time
Background:
Strategies 360, the largest privately held Public Affairs and Communications firm in the West, is seeking an experienced public affairs professional to join our growing team and serve our clients. With passionate people, an array of service lines and practice areas, and a broad client roster, the S360 public affairs team tackles complex issues on behalf of businesses, public agencies, tribal nations, and non-profits, delivering a tailored approach to meet their goals.
This is a senior level position that will help manage and grow a diverse portfolio of public affairs and advocacy projects in Washington state and across the Western U.S. The successful candidate will be responsible for leading and contributing to cross-functional teams consisting of client leads, issue-area experts, state/federal lobbyists, and technical specialists to advance integrated advocacy campaigns in support of client interests.
The ideal candidate should have 7-10 years of experience working in public policy, the public affairs arena, or the campaign trail. Specific issue-area experience in energy/transmission, outreach related to permitting/siting, and affordable housing is a strong plus. Experience working across multiple levels of government, including tribal engagement also is beneficial. Official title will be commensurate with experience.
Job duties include:
Direct client management, providing proactive advice/recommendations, and managing the execution of timely and high-quality deliverables
Identifying client needs and developing strategic public affairs plans leveraging: Government relations, coalition building, grassroots/grasstops advocacy, and community engagement
Strategic communications and drafting written materials such as communications plans, strategy memos, talking points, one-pagers/marketing collateral, web copy, press releases, etc.
Scoping and managing polling/research, web development, creative design and digital marketing projects
Working collaboratively across relevant internal S360 teams and with external contributors
Supporting business development activities, including proposal writing and identifying new opportunities
Qualifications:
Bachelor's degree in a related field and 7-10 years working in the public realm, including public office, on the campaign trail, or at a firm
Outstanding verbal, written, and critical thinking skills, including a strong tactical outlook
Proven ability to develop and maintain strategic relationships
A strong understanding of how to navigate across various levels of government and jurisdictional venues, demonstrating analytical strength and focused creativity
Familiarity with current national, state, and local political environments
Ability to synthesize information, set and execute strategic objectives
Organized, proactive, and self-motivated; anticipate upcoming client projects and deliverables
Ability to independently manage multiple projects and clients with changing priorities and meet deadlines in a dynamic, high-stakes environment
Ability to work well in collaborative team settings
The role requires flexibility and availability subject to client demands, including the need for approximately 20% regional travel
About Strategies 360:
With 25 offices in 13 Western states, including Washington, D.C., Canada, and Indonesia, Strategies 360 is one of the leading public affairs, communications, research, and marketing firms in North America. We offer more services under one roof, so our clients get a seamless, tailored approach that suits their specific needs and solves the unique problems they face. With experts drawn from the worlds of government, politics, business, the news media, quantitative and qualitative research, advertising, and marketing and design, S360 crafts and executes winning strategies that help clients succeed in shaping policy and business across the West.
Strategies 360 is committed to actively recruiting, supporting, and promoting diverse talent across all categories: race, ethnicity, gender identity, sexual orientation, cultural identity, religion, age, and ability. We have formalized our pledge to promote and work toward greater equity at S360 through the creation of a Diversity, Equity, and Inclusion Workgroup. From the top down, we work to cultivate a culture of openness and respect, to create an environment where every employee can feel comfortable questioning the way things have always been done – to challenge one another – and to work towards an equitable workplace and country.
The salary range for this position runs $90,000 – $150,000 and will be commensurate with experience, qualifications, and business development expectations. Excellent benefits include competitive origination bonuses, paid vacation, expense reimbursement, health and dental insurance 100% paid for by employer, paid parental leave, a 401(k) plan.
COVID-19 Vaccination:
All S360 staff working out of the Seattle office are required to be fully vaccinated and boosted to protect against the spread of COVID-19. Candidates may request an accommodation for a medical condition or sincerely held religious belief as required by applicable law.
To Apply:
To apply to this position, please send a resume and a brief cover letter to careers@strategies360.com with the subject line "public affairs."