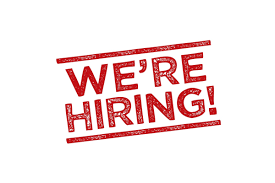 Position: Communications Manager 
Location: San Diego
Status: Full-time  
Strategies 360, a leading Western-based public affairs and communications firm, is seeking a talented communications professional to join our team. With passionate people, an array of service lines and practice areas, and a broad client roster, we tackle complex issues on behalf of public agencies, schools, businesses, and non-profits, delivering a tailored approach to meet their goals. This is a key position in a fast-growing company that has offices in 12 Western states, Washington, D.C., and Canada.
The position will be responsible for developing and implementing communications strategies and tactics on behalf of our diverse roster of clients. The ideal candidate will have a strong background in communications and experience working at the intersection of business, education, and public policy. We need someone who is a strong writer, effective communicator, and strategic thinker who can incorporate feedback from multiple sources into our work. Additionally, candidates need strong communication skills to distill complex issues and communicate effective messages to the general public.
Job responsibilities: 
Oversee the development and execution of strategic communications plans for our clients
Contribute to the development of proposals and business development activities
Create content for communications materials such as one-pagers, slide decks, annual reports, newsletters, and email communications.
Create social media strategies, develop content, and report outcomes.
Support media relations strategies by identifying media targets, building relationships with reporters, drafting press releases/advisories, and taking an active role in media pitches.
Support project management for clients, including tracking deadlines, gathering feedback, and providing clients with regular updates on progress.
Provide high-quality customer service.
Support multiple team members with work, as well as help manage and track projects for mulitiple teams.
Help coordinate projects with other teams within the S360 office, including tracking edits/projects with our creative, web engineering team and digital media team.
Qualifications: 
Bachelor's degree in journalism, English, Political Science, or communications-related field.
Creative and self-motivated with excellent writing and editing skills, including an eye for details and accuracy.
Well-organized, deadline focused with some project management experience
Strong interpersonal skills
Ability to work and report to multiple project leads
3-5 years of relevant experience
Salary for this role is competitive and commensurate with experience. Salary range: $65,000 to $75,000. Excellent benefits, including health, dental, and 401k plan. Strategies 360 is an equal-opportunity employer.
To apply: Please send a resume and an email to Katherine Field, Vice President, San Diego at katherinef@strategies360.com with the subject line "San Diego Communications Manager."