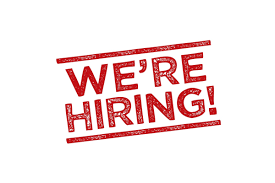 At Strategies 360, we provide brand and creative strategy, web and print collateral design, and advertising/marketing campaigns for a range of clients in arts and culture, education, media, politics, technology, transportation, real estate, government and much more.
This position requires a track record of managing multiple integrated, interdisciplinary projects simultaneously from start to finish on time and on budget, including brand, design and digital. You will be generating and managing project work plans and strategies utilizing project management software, working directly with clients and creative teams, setting your creative team up for success through your attention to detail, and assessing and mitigating project risks, challenges, and roadblocks.
Strong experience and appreciation for design and collaboration with creative teams are critical. You will be working closely with creative and art directors and print, digital and web designers as well as developers as part of a five-person account and project management team.
Strategies 360 offers a competitive compensation package with a salary range for this position from $70,000 to $85,000 based on experience level. We also offer a generous benefits package that includes three weeks of paid vacation upon hire, 11 paid annual holidays, plus four "Free Fridays" on months that don't have a three-day holiday, 100% employer-paid health insurance, and your own assigned parking spot or monthly mass-transit pass. This is a hybrid in-office/work-from-home position with four days in office and Fridays remote.
Position Requirements:
5+ years of experience as a project manager in a fast-paced, high-volume creative environment, preferably in an agency or professional services company.
Excellent communication skills (in-person, virtual and in-writing), with an understanding of graphic design vocabulary and an ability to adjust communication styles based on your audience.
Managing the overall planning, implementation, status reporting and delivery of projects to ensure goals and objectives are met within the agreed upon time, scope, budget, and resource requirements.
Scheduling and documenting of all project-related meetings.
Analyzing work plans to anticipate and identify issues and barriers.
Proactively communicating project updates to stakeholders as appropriate and in a timely manner.
General proofing/editing (spelling and grammar) skills are imperative.
Working toward continuous improvement—evolving and improving processes for all aspects of project delivery to maximize quality, flexibility, collaboration, transparency, and efficiency.
Proficiency in Microsoft Office Suite, Adobe Acrobat, and Mac. Working familiarity with Teamwork and/or other project management software tools.
To apply please send a cover letter and resume outlining your relevant experience to apply@strategies360.com.