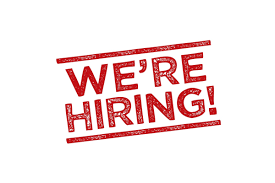 Strategies 360 is seeking a qualified and motivated person to join our growing public opinion and market research practice in the role of Research Analyst in our Seattle office. This is a permanent position. Applications will be accepted through April 20th.
About the Firm
Strategies 360 is an opinion research and public affairs firm with offices in 13 western states (AK, AZ, CA, CO, HI, ID, MT, NV, NM, OR, UT, TX, and WA), Washington, D.C., Vancouver, B.C., and Toronto, Ontario. We work with some of the country's leading public agencies, campaigns, businesses, and advocacy organizations. More information about S360 is available at www.strategies360.com.
Strategies 360 is veteran-owned and proud of our diverse team of more than 150 employees worldwide. Our global footprint ensures that our staff is organically composed of people from varied racial, ethnic, and religious backgrounds. We are committed to actively recruiting, supporting, and promoting diverse talent across all categories: race, ethnicity, gender identity, sexual orientation, cultural identity, religion, age, and ability.
From the top down, we work to cultivate a culture of openness and respect, to create an environment where every employee can feel comfortable questioning the way things have always been done – to challenge one another – and to work towards an equitable workplace and country. We also aim to work with clients that share our values and will turn down work with clients who ostensibly disavow or otherwise clash with those values. We do pro-bono work for the Innocence Project, which works to overturn wrongful convictions and reform our criminal justice system to prevent future injustices, and we offer employees an opportunity to maximize their non-profit/philanthropic giving by providing a one-for-one corporate match of donations to social and racial justice organizations.
About the Team
The Strategies 360 Research team is a full-service public opinion and market research practice that is trusted by some of the country's leading public agencies, businesses, elected leaders, and advocacy organizations. We are pollsters, but more than pollsters: we are campaign strategists, political analysts, and innovative researchers. Using a full range of quantitative and qualitative methods and tools, we help our clients develop messaging, marketing, and campaign strategies. Our team is collaborative, forward-thinking, and innovative, and we place an emphasis on training and development to help every team member learn and grow.
In recent years, we have worked on some of the most high-profile federal elections across the country, helped school districts in Washington pass over $5 billion dollars in local levy and bond funding for K-12 students, and engaged with national organizations on topics ranging from clean energy to voting rights to LGBTQ+ issues.
About the Role
This is an entry-level or early-career position which provides a great entryway into the political polling and research industry with opportunities for growth in a fast-paced and expanding research practice. The right candidate will be detail-oriented and have an interest in data, demography, and public opinion. This candidate will also have excellent writing, communication, organizational, and problem-solving skills, and the ability to balance competing demands and timelines. No prior experience in the polling industry is necessary.
Position responsibilities include:
Involvement with every aspect of the polling and qualitative processes, as well as client and projectmanagement
Leading on project logistics and quality assurance
Assisting in the drafting of reports and project deliverables
Reports directly to Executive Vice President of Research
Experience required:
Strong attention to detail and communication skills
Strong numeracy (no advanced mathematics required but must be able to capably work withquantitative data)

Proficient using Microsoft Office suite

Interest in public opinion as well as public policy, politics, or campaigns
Working knowledge of statistics is a major plus but not required
Familiarity with polling and voter files a major plus but not required
Ability to work well within a friendly, team-first environment
Bachelors degree or higher in a relevant field (political science, communications, etc.)
Position located in Seattle
The position is located in Seattle, Washington; our office currently works in-person four days a week, with staff having the option to work remotely on Fridays. We require proof of vaccination, including a booster shot.
This is a salary non-exempt position with benefits that include:
Competitive salary commensurate with experience ($42,000 to $45,000 annually)
Opportunities for advancement within the research practice
Employer pays full individual health care premium
Free parking or public transit to the office
3 weeks' paid vacation plus 15 paid holiday days off throughout the year
Modern office space with rooftop deck and fully stocked kitchen
401k plan
To apply, send a cover letter and resume to researchcareers@strategies360.com. Applications will be accepted through April 20th. No calls please.