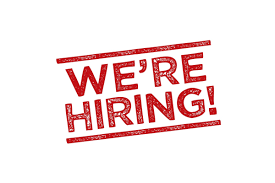 Strategies 360 is seeking an account manager to join our Idaho office. This multi-faceted role combines account service, project management, communications strategy, and plenty of writing. If you like to be pigeonholed or do the same thing every day, this is NOT the job for you. Rather, the successful candidate must juggle numerous projects and wear multiple hats; develop and hone new skills; keep the trains running and simultaneously reimagine how trains run; understand public relations and human relations; adeptly manage cross-functional and geographically dispersed teams; and constantly learn (about our clients and what they do, about our varied services, about industry best practices, about how the world works, and about how we can make the world better).
Specific responsibilities include: 
Provide creative brainstorming and strategic direction for communications, outreach, advocacy, and marketing/advertising campaigns. Work with colleagues to develop strategic plans and scopes of work that leverage just the right blend of S360's award-winning capabilities.
Help to develop and then manage project budgets, timelines, and work plans.
Lead project/campaign execution across research, digital advertising, communications, creative, and web development teams.
Maintain strong and trusting client relationships through clear, consistent, and frequent communication, exacting attention to detail, and proper setting of expectations, every step of the way.
Proactively identify and plan for project risks and troubleshoot projects and relationships when challenges emerge.
Writing in diverse formats for a wide array of client deliverables and for broad range of audiences
Drive account growth by ensuring client satisfaction and identifying new opportunities for additional work. Help to write proposals and contract renewals.
Requirements: 
Bachelor's degree (we love Humanities/Social Sciences degrees)
At least 3 years of experience in communications/PR, marketing/advertising, or related field.
Must possess exceptional written and verbal communication skills, as demonstrated by a diverse range of writing samples.
Proven success managing complex projects, budgets, and timelines.
Experience in policy, politics, or advocacy a plus.
About Strategies 360
Headquartered in Seattle, with offices in 14 Western states, Vancouver, B.C. and Washington, DC, Strategies 360 (S360) is the leading government relations, public affairs, strategic communications and research firm in the West. S360 has experts with deep knowledge in industry sectors and service areas to successfully negotiate public, political and business landscapes on behalf of our clients.
S360 offers a competitive benefits package including employer paid medical, dental, vision, disability, life, 401k, paid time off, and garage parking or transportation pass.
How to Apply:
Qualified candidates are invited to submit their resume and cover letter to BrianC@strategies360.com.
Strategies 360 is an equal opportunity employer. To learn more about our company, please explore our website.