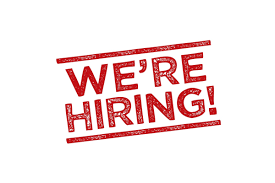 Position: Proposal Specialist
Location: Seattle/South Lake Union
Status: Full-time
Strategies 360, a leading Seattle-based public affairs and communications firm, is seeking a talented writer and project manager to lead the firm's development of proposals and RFP responses. With passionate people, an array of service lines and practice areas, and a broad client roster, we tackle complex issues on behalf of public agencies, businesses and non-profits, delivering a tailored approach to meet their goals.
A member of S360's internal communications team, the Proposal Specialist will be responsible for working with colleagues across the company's Western footprint to develop high-quality, compelling, and ultimately winning proposals and RFP responses. The successful candidate will be responsible primarily for the completion of formal Requests for Proposal (RFPs), but also Requests for Information (RFIs), Requests for Qualification (RFQs), large proposals solicited from private organizations and similar ad hoc requests. In addition, this individual will work closely with S360's internal communications team to develop a library of proposal assets and resources that can be used by team members to develop smaller-scale proposals and responses that do not require active involvement by the Proposal Specialist.
The Proposal Specialist should have a demonstrated knowledge of RFP processes and experience developing proposals or grant applications for government or public agencies, foundations, or other larger institutions with complex requirements for respondents. Candidates should have the organizational skills to manage projects, people and content that would be included in a proposal. They should have an eye for detail, strong writing and editing skills, a collaborative working style, and the ability to juggle multiple projects simultaneously.
Job duties include:
Analyzes Requests for Proposals (RFPs), produces a high-level summary, and quickly provides a snapshot on the proposal requirements
Prepares response strategy and drafts proposal with precise positioning to match the client's stated needs
Manages the full sequence of proposal activities and tasks, from pre-RFP through win/loss post-mortems and competitive analysis
Coordinates teams across practice areas and offices to ensure services are clearly defined and agreed upon in proposal
Leads proposal development meetings, assigns proposal responsibilities and milestones, and contributes to the proposal calendar
Reviews and edits materials for compliance, messaging, and completeness
Prepares proposal for submission
Assists with proposal reviews to include lessons learned and win/loss reviews
Works cooperatively with S360 teams across the firm's footprint.
Manages an asset library to use as a resource for proposal creation and other similar needs
Other activities as assigned
Qualifications:
Bachelor's degree preferred
Creative and self-motivated
Excellent writing and editing skills, including an eye for detail and accuracy
Well organized and deadline focused
Project management experience
Proposal and/or grant writing experience
Strong interpersonal skills
Ability to work well in team settings; collaborative
Desired but not required: Graphic design skills and the ability to format documents within relevant software programs such as Microsoft Word and InDesign
About Strategies 360:
With offices in 12 Western states, Washington, D.C. and Vancouver, B.C., Strategies 360 is the leading public affairs, communications, research, and marketing firm in the West. The firm also owns and operates its own in-house creative design and marketing practice, The Hilt. We offer more services under one roof, so our clients get a seamless, tailored approach that suits their specific needs and solves the unique problems they face. With experts drawn from the worlds of government, politics, business, the news media, quantitative and qualitative research, advertising, and marketing and design, S360 crafts and executes winning strategies that help clients succeed in shaping policy and business across the West.
Salary for this job is commensurate with experience. Excellent benefits include generous paid vacation, health and dental insurance, and a 401(k) plan.
Strategies 360 is an equal opportunity employer.
To apply:
Send a brief cover letter, resume and three writing samples (all saved in one PDF attachment) to communications@strategies360.com with the subject line "Proposal Specialist."